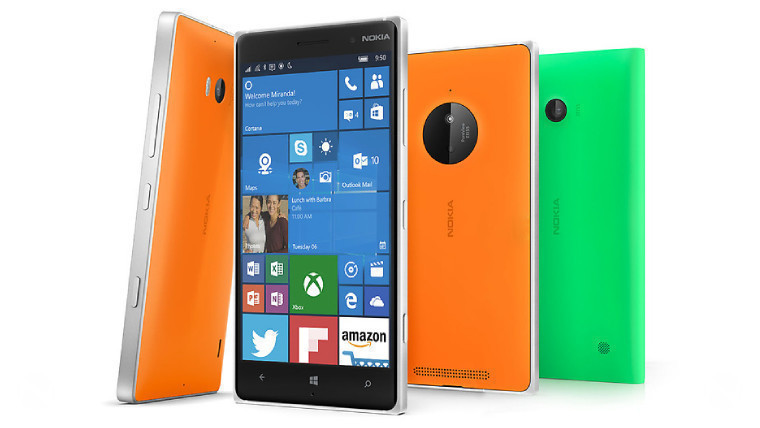 It's finally happening. After months of delays, Microsoft finally announced today that it is beginning its rollout of the Windows 10 Mobile upgrade for older handsets.
Almost a year and a half ago, Microsoft promised that there would "be Windows 10 upgrades for all Lumia Windows Phone 8 devices". It later narrowed that down to a list of ten devices that would be "first" to upgrade to the new OS.
Now, Microsoft has published what appears to be a full list of "phones and devices that can upgrade to Windows 10":
BLU Win HD LTE
BLU Win HD w510u
Lumia 430
Lumia 435
Lumia 532
Lumia 535
Lumia 540
Lumia 635 (1GB RAM)
Lumia 636 (1GB RAM)
Lumia 638 (1GB RAM)
Lumia 640
Lumia 640 XL
Lumia 730
Lumia 735
Lumia 830
Lumia 930
Lumia 1520
MCJ Madosma
There are some very notable exceptions missing from that list. While the Lumia 930 is on there, the Lumia Icon - Verizon's variant of the same device - isn't included. Other handsets, such as HTC's One M8 flagship and many other partner devices, are also not listed - so far, at least. Such omissions may well be added at a later date, but for now, Microsoft is advising only that you "visit your device manufacturer's website" to check for details of the upgrade.
But we still don't know exactly which devices might be next in line to receive the upgrade, and an interesting section in a blog post related to the Windows Insider Program suggests that numerous devices may not be upgraded at all [emphasis ours]:
Today's roll-out to a subset of Windows 8.1 devices is based on the customer experience we have heard from you, approvals from device manufacturers, and validation by mobile operators. We also have heard through feedback from Windows Insiders that many older Windows Phone devices did not meet our expectations for quality in experience with Windows 10 preview builds, and that feedback helped us choose which devices would receive the update to Windows 10.
That doesn't appear to bode well for at least some older and lower-end Windows Phones - including Microsoft's own Lumia 520, 521, 525, 620, 625, 720, 810, 822, 920, 925, 1020 and 1320 - despite Microsoft's original promise in November 2014 that it would offer the upgrade for "all Lumia Windows Phone 8 devices". For now, we'll just have to wait and see how this plays out.
Source: Microsoft