More than six months ago, a video surfaced showing Windows 10 Mobile running on Xiaomi's flagship Android handset, the Xiaomi Mi4. Microsoft confirmed the video and opened registrations for the first Windows 10 Mobile beta ROM to a limited number of Chinese testers. Now, it appears that the company is readying for a more widespread release sometime around the Thanksgiving weekend.
TheRenaissanceMan, a Microsoft Operating System Software Engineer Institute Director, has posted on Weibo that:
Thanksgiving Day is around the corner, so is the public release of Windows 10 for Mi 4.
If true, this is huge news for both Windows Phone and Android users, as it opens up unlimited possibilities of running the Windows 10 Mobile operating system on a number of other handsets, as Joe Belfiore hinted in July. If all goes well, users will no longer be constrained by the Lumia line-up, instead they'll be able to enjoy Windows 10 Mobile on their preferred Android devices as well.
Of course, we're still a long way from that and there are many roadblocks that could stop the program in its tracks. But it's great to see Microsoft working on this and giving its community something to hope for.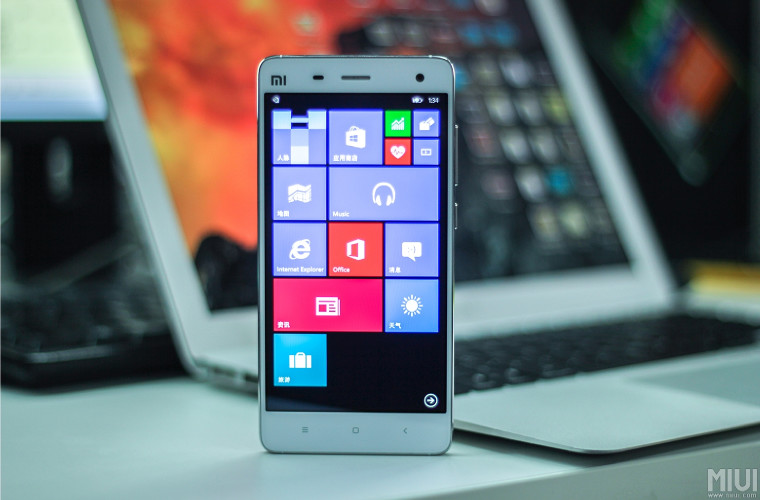 The Xiaomi Mi4 - currently runs a customized version of Android known as MIUI - features a quad-core 2.5GHz Qualcomm Snapdragon 801 chipset and 3GB of RAM, along with 16GB and 64GB storage options. 4G LTE support is included, along with 802.11ac Wi-Fi and a generous 3080mAh battery. A ring of stainless steel runs around the edge of the device, while up front, there's a 5-inch Full HD (1920x1080px) display and 8MP selfie-cam, while on the back, you'll find a 13MP camera and a changeable cover.
Chinese manufacturer Xiaomi previously stated that it "will release the ROM Pack soon in the MIUI forum". It will be interesting to see how the OS runs on an Android device, and how the public responds to it, given that this is an experimental program.
Source: Weibo | Thanks for the tip, Elad Ben Shachar (eladbs)!