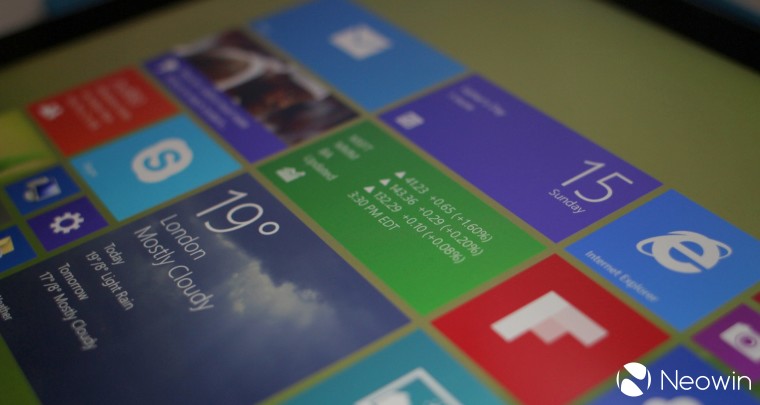 Late next month, we fully expect Microsoft to release a technical preview of Windows Threshold and as we approach that launch window, we are learning more and more about the release and what all will be included. For starters, the current watermark for the builds that are circulating refer to the pre-release version as the "Windows Technical Preview for Enterprise" which should help you understand what Microsoft's intentions are for this build.
While early Windows 8 builds were called Developer Previews, the watermark is very clear in saying that these builds are for the enterprise and that it is part of a technical preview. There are a couple reasons for this, some of which we have learned recently, which ties into the upcoming release.
Microsoft will, in the very near future, start reaching out to key partners and informing them about the Threshold enterprise preview and will be offering up bits for testing, and around that time is when they will go public with their plans.
Why? Well, Microsoft knows that once the enterprise has the bits, NDAs never hold and the builds will leak. So, to avoid having all of their fun being spoiled (like this: 1 2 3 4 5), they will release a public version of Threshold for testing. The public version is what is being rumored for September 30th; what we don't know is if the enterprise preview will be the exact same build that is offered to the general public. We would think that it would be the same as it seems like a lot of work to have two separate builds to maintain while pushing the rapid release cadence - but crazier things have happened.
The enterprise preview is coming along nicely and the build number is now around 982X, and curiously, we have gotten quite a few questions about icons. Sadly, in the enterprise technical preview, as it is at the time of this writing, the icons are still the same as Windows 8. UI elements, especially icons, are generally updated closer to release, so this could still change.
Previously, we had talked about how the next iteration of Windows looks 'visually distinct' and what we are referring to will likely not be shown in the enterprise technical preview if it stays the way it looks in current builds. What we mean is that Microsoft has more ambitious update in the works for UI elements for the desktop but the technical preview will not include them. Of course, Microsoft could shove these out at the last minute but we are not expecting that to happen.
As with everything about Threshold, this information is accurate as of today but we can't predict where Microsoft will go with its previews and final releases. With that being said, Threshold is relatively stable right now and is on-track for a release in the near future. 
While Windows 8 may be starting to get pushed to the backburner for Microsoft, Threshold, no matter what it is called when it is released, will be a huge improvement for the OS.