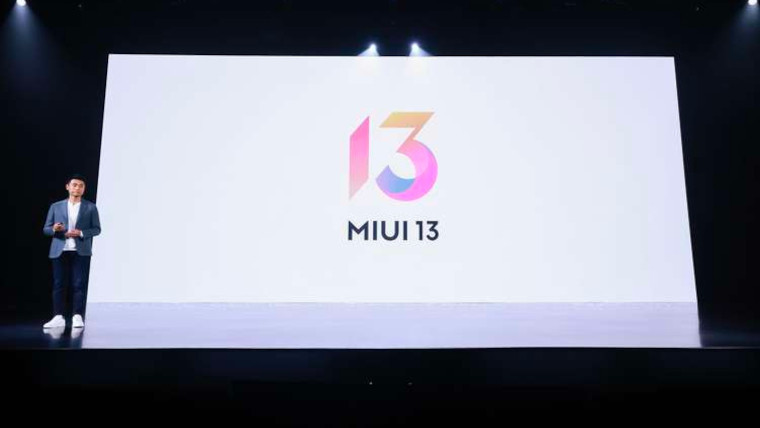 Xiaomi has unveiled MIUI 13 which it plans to unleash on the world in the first quarter of the new year. The firm said that the operating system will be expanded beyond smartphones and tablets to Artificial Intelligence of Things (AIoT) devices such as smart watches, speakers, and TVs. The firm has also improved its software so that it operates better under heavy usage.
According to the company, MIUI 13 improves 'core functions', increasing the system's fluidity by a whopping 52%. The core apps have also been optimised so they run better while the system is getting bogged down by third-party apps. Xiaomi has also developed technologies called Atomized Memory and Liquid Storage which reduce deterioration by over 5% over a 36-month period; this should help you hold onto devices for longer.
To make MIUI more interoperable with smart devices, the new update will introduce the beta of Mi Smart Hub. Commenting on the new tool, Xiaomi said:
"As of Q3 2021, the number of connected devices on Xiaomi's IoT platform exceeds 400 million. While leading the industry with its smart hardware portfolio, MIUI 13 will introduce the beta of Mi Smart Hub, which will help realize a more connected experience between smart devices. With Mi Smart Hub, users can find nearby devices and with a simple gesture to seamlessly share and access content such as music, display, even apps across multiple devices."
Finally, MIUI 13 brings new personalisation options through new widgets, dynamic wallpapers, and more. The global version of MIUI 13 will be delivered over-the-air beginning in Q1 2022. The first devices to get the update will be the Mi 11, Mi 11 Ultra, Mi 11i, Mi 11X Pro, Mi 11X, Xiaomi Pad 5, Redmi 10, Redmi 10 Prime, Xiaomi 11 Lite 5G NE, Xiaomi 11 Lite NE, Redmi Note 8 (2021), Xiaomi 11T Pro, Xiaomi 11T, Redmi Note 10 Pro, Redmi Note 10 Pro Max, Redmi Note 10, Mi 11 Lite 5G, Mi 11 Lite, and Redmi Note 10 JE.