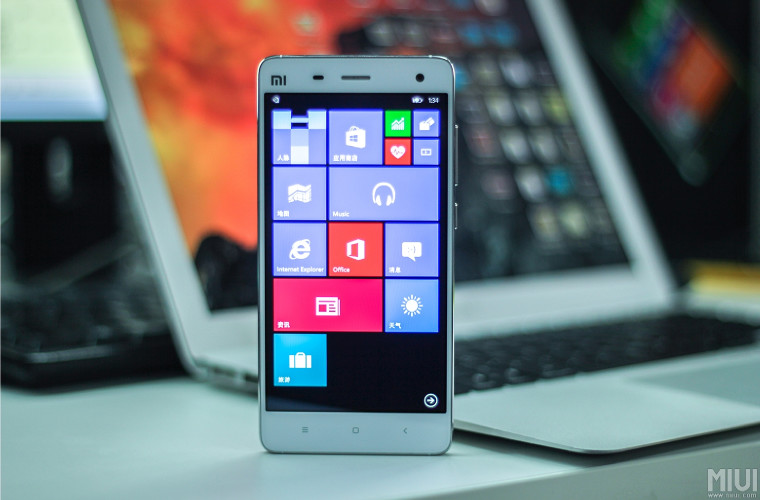 Microsoft may not be having a lot of success selling Windows Phones, but that's not to say the operating system doesn't have its fans. And with the launch of Windows 10 Mobile coming up, the company is looking at a completely new strategy: converting Android handsets to Microsoft's OS.
This approach has long been rumored as a possible solution to the company's mobile woes and as a good alternative for fans of the platform that want more choice for their handsets. We saw our first glimpse of this approach back in spring when Microsoft unveiled a pilot program in collaboration with Xiaomi, where Windows 10 Mobile could be flashed onto the company's new Mi4 flagship.
Unfortunately, that was only a small scale beta test, open to only a limited number of people. But there's good news for Windows 10 Mobile fans, as Microsoft's Joe Belfiore just announced that they're planning on opening up the insider program in China, possibly allowing anyone to flash the new OS on their Xiaomi device. Also interesting is that Belfiore seemingly hinted at multiple devices being able to run the mobile version of Windows 10.
If true, and especially if the program is extended to include even more devices and manufacturers besides Xiaomi, this could be a great addition to the Windows ecosystem. Users will no longer be constrained by the Lumia line-up. Instead they'll be able to enjoy Windows 10 Mobile on some Android devices, opening up lots of possibilities.
Of course, we're still a long way from that and there are many roadblocks that could stop the program in its tracks. But it's great to see Microsoft working on this and giving its community something to hope for.
What other devices would you like to see running Windows 10 Mobile? Perhaps the new OnePlus 2? Or maybe Samsung's unannounced Note 5? Let us know in the comments below.
Source: Joe Belfiore