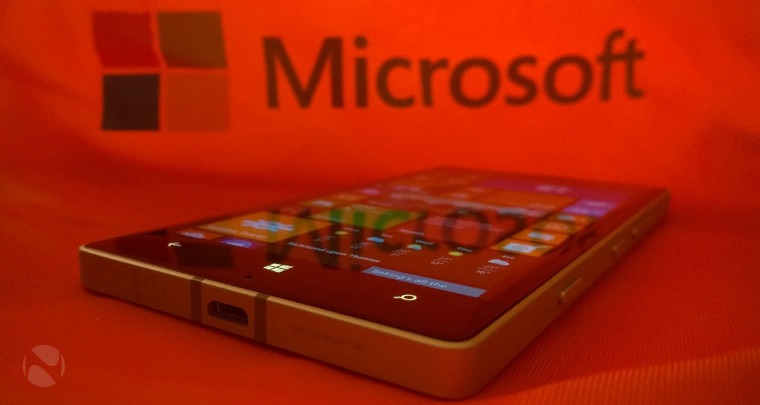 Last November, Microsoft said that it would provide Windows 10 Mobile upgrades "for all Lumia Windows Phone 8 devices". While the company's new OS started rolling out to PCs around the world yesterday, it's not expected to arrive for phones until around this November.
However, information posted by Microsoft on its site this week raised doubts about whether all Lumia devices from Windows Phone 8 onwards would indeed be upgraded. The firm published a list of handsets which it said "will receive a free upgrade when available", but ambiguous wording made it unclear if these devices would be the first to be upgraded, or if they might be the only ones to get the update.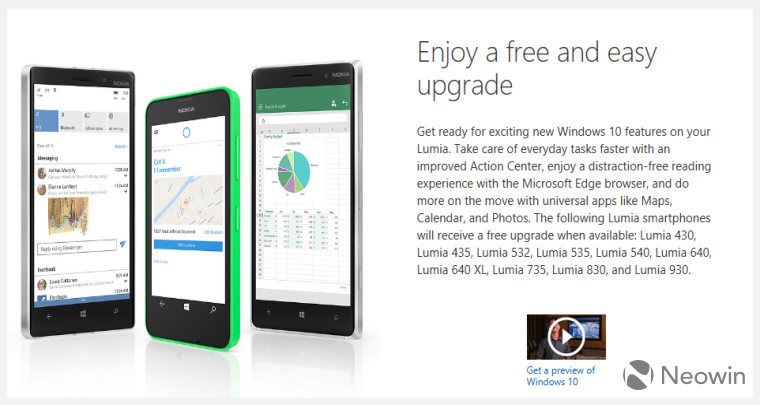 We reached out to the company for clarification, and thankfully, there's good news to share. A spokesperson for Microsoft told Neowin:
"This is an initial list of in-market devices to receive the Windows 10 update. It is our ambition to bring Windows 10 to all Lumia devices running Lumia Denim software, noting that some features will vary, based on the hardware specifications."
That means that the devices listed will be the first to be upgraded to Windows 10 Mobile - but not the only ones:
Lumia 430
Lumia 435
Lumia 532
Lumia 535
Lumia 540
Lumia 640
Lumia 640 XL
Lumia 735
Lumia 830
Lumia 930
There are many notable omissions from the list, including the hugely popular Lumia 520 and Lumia 630/635, both of which come with less than 1GB of RAM. But at the other end of the range, the range-topping Lumia 1520 will also miss out on the first wave of updates. And while the Lumia 930 is mentioned, it's not clear if the Lumia Icon - Verizon's version of the 930 - will also be upgraded with the first batch of handsets.
Still, at least there's now further reassurance that Windows 10 Mobile will eventually make its way to other handsets not on the list - as long as they're running Windows Phone 8.1 Update 1 or Update 2, with the most recent Lumia Denim firmware.
By the way, don't be too concerned about Microsoft's statement that "some features [of Windows 10 Mobile] will vary, based on the hardware specifications" of each device. We've known for some time that certain features, such as Phone Continuum and Windows Hello, will require new hardware, making it impossible to bring these features to existing handsets with a software update.