Microsoft has rolled out a pretty significant update to its Your Phone Companion app for Android, which, as the name suggests, works with the Your Phone app on your PC. The biggest highlight of this release is the ability to sync with your computer even if you're using mobile data.
The capability was announced by Microsoft's Roberto Bojorquez on Twitter, and it's disabled by default, but you can head into the app's settings to enable it starting with version 3.4.8. This should mean you no longer need to have your phone connected to Wi-Fi for your content to show up on your PC.
But that's not all this update brings. Earlier this year, Microsoft tested a number of new icons for the Your Phone Companion app, and it looks like the company has settled on none of them. The new icon for the app does look similar to one of the previous options, but it's slightly altered. It also falls more in line with the new Office icons, and Microsoft says the new icon is coming to the Your Phone app on PCs soon.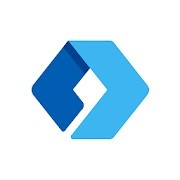 If you like icons as much as we do, you'll also be happy to know that Microsoft seems to be testing a slightly updated icon for Microsoft Launcher, which makes its colors a little more flat and also matches the rest of the company's icons better. It's only visible in the Play Store right now, but it should be reflected in your app list eventually.
Microsoft seems to be slowly, but surely, working to unify the design of its product icons everywhere. Twitter user Florian B. has spotted that Access, one of the Office apps that hadn't received a new icon yet, is starting to get some Fluent Design love as well.