For those with a qualifying PC, Windows 11 will be offered for free to Windows 10 users starting on October 5. It will be a staggered rollout, so even if you qualify, it might not end up being offered on release day and possibly not for days or weeks after. However, it is entirely possible to upgrade your PC today if you qualify for it and we're going to show you how!
First of all, if you are unsure your PC meets the criteria for Windows 11, you can download the PC Health Check app, run it, and you will learn if you qualify. Assuming you do, follow the steps below.
Ensure you have the latest Windows Updates in your Window 10 system;
Go to Start > Settings > Update & Security > Windows Insider Program;
Press Get started > Now link your Microsoft account;
Pick Release Preview Channel > Confirm > Confirm again > Restart.
After you have restarted, here is the tricky part. Do not check for updates at the Windows Update settings page, because you will get Windows 10 21H2 offered, which is also in the Release Preview Channel. The idea is to let Windows offer the Windows 11 upgrade by itself. You may already see a banner at Windows Update, or in the case like I experienced, a message showed up a day after I enrolled in the Release Preview Channel.
Long story short, it's not exactly clear how to trigger the Windows 11 upgrade offer. If you know, please tell us in the comments.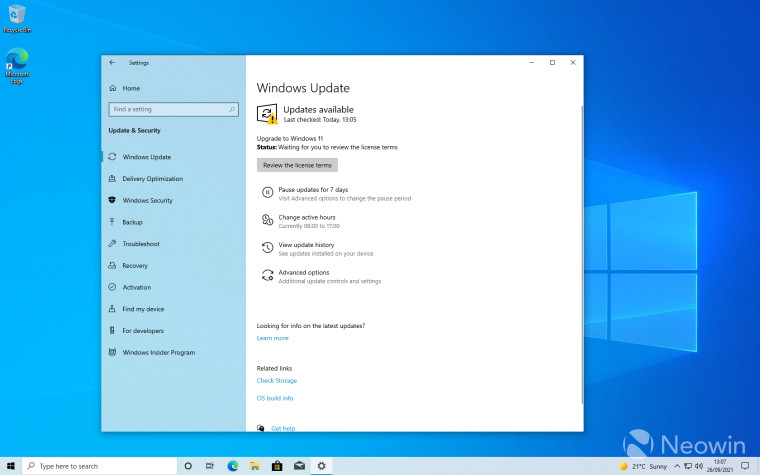 At this point, you can review the license terms in order to trigger the upgrade.
After you have accepted the license terms, Windows 11 will start downloading and installing in the background. This takes some time, so you can go ahead and do something else, and when you come back to your PC, you will be presented with a helpful "Restart to install Window 11" prompt.
Upon rebooting, this is what you will see, the new Start menu will automatically be opened and the Microsoft Store app too. It seems my VM decided to half-sync my Dark theme over from my main PC, but you get the idea.
Next, you're going to want to opt out of Windows Insiders again, to ensure you don't end up getting a prerelease version of Windows 11 after October 5. The Release Preview Channel is also used to push out Cumulative Updates before they are made publicly available in Windows Update, if Microsoft deems that additional testing is required.
Open Start > Settings > Windows Update
Scroll down and expand Windows Insider Program
Then toggle Unenroll this device when the next version of Windows releases
When you reboot your system you should be already unenrolled: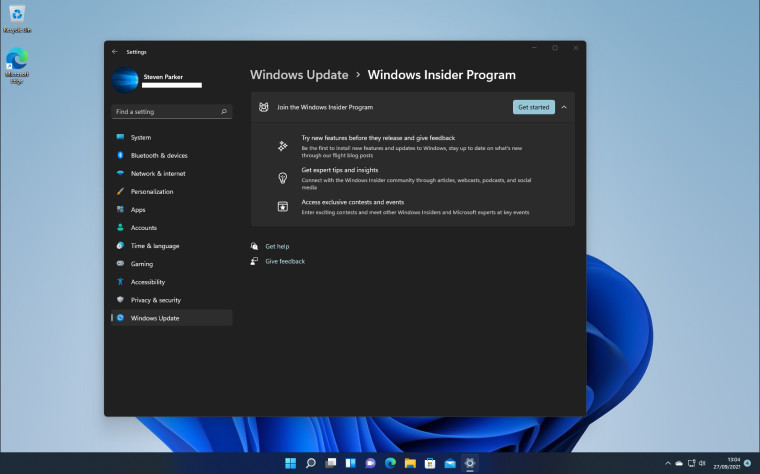 If the above for whatever reason, fails to work, you can also download the ISO directly from Microsoft. You will still be required to register as a Windows Insider, but the ISO will let you start the upgrade by right clicking on the file and mounting it within Windows 10 and running the Setup.
If you are unsure about what Windows 11 offers over Windows 10, you can check out our extensive deep dive article on what to expect with Windows 11, right here.
Do you plan to upgrade now, or will you wait until Microsoft offers the update? Let us know in the comments below.