Love it, hate it, or even if you are completely ignorant of its existence, there's no denying the fact that a new iPhone release affects the entire smartphone industry. The features adopted or discarded by iPhones have shaped future smartphones from Android OEMs as well. For example, it was Apple that led the charge of the demise of the headphone jack and it was due to AirPods that truly wireless earbuds have become so popular.
With the iPhone 12 and iPhone 12 Pro series, Apple has again introduced a bunch of new features that Android OEMs are bound to adopt in the coming years. Below are some such iPhone 12 features that I hope Android OEMs end up copying for their future smartphones.
MagSafe
With MagSafe, Apple is going to revolutionize smartphone accessories forever. By using magnets at the rear of the iPhone and engineering magic, Apple is allowing compatible cases and chargers to automatically snap on at the back of the device. This opens the door to a lot of other accessories in the future as well that can attach themselves to the rear of the iPhone using magnets.
What's even more impressive is that MagSafe allows for stacking of accessories. So, you can have a MagSafe case on your iPhone and then snap on a MagSafe wallet on top of it as well.
MagSafe also solves one of the biggest issues with wireless charging: placement and alignment. Right now, it is important that one places their phone carefully on a wireless charger to ensure the charging coils align perfectly as the charging process won't start otherwise. Android OEMs have debuted faster wireless charging speeds on their devices but none of them have solved this alignment problem which leads to frustrating user experience in many ways. Apple is solving that with MagSafe as compatible wireless chargers will be able to automatically snap on the rear of the device and align themselves.
Mini flagship
Android smartphones come in varying shapes and sizes, but it is Apple that offers the right mix of display sizes with the iPhone 12 lineup. As the company rightly said during the launch event, the iPhone 12 mini is the world's smallest and lightest 5G smartphone.
There's no other 5G smartphone in the market that's as small as the iPhone 12 mini which packs a 5.4-inch display. Forget 5G, there's no flagship 4G Android smartphone with a display size of less than 6-inches. Whatever devices are there, they all come with small batteries, use a slightly slower chipset than their 'Plus' or 'Pro' variant, and have an inferior camera setup.
Heck, forget the iPhone 12 mini, there's no Android flagship as feature-packed as even the 6.1-inch iPhone 12 or iPhone 12 Pro. For 2021, I can only hope that Android OEMs cater to the market for a compact flagship that has a display size of 6-inches and less because there's clearly consumer interest in them.
Dolby Vision HDR recording
A lot of Android flagships released this year boasted about being able to record videos in 8K, though the quality and implementation left a lot to be desired. The iPhone 12 lineup despite coming with the powerful A14 Bionic chip cannot record videos in 8K, but it can do something that's even better. It is the first smartphone in the world that can record videos in Dolby Vision HDR and that too in 4K resolution at 60fps. What's even better is that one can also edit the recorded video right on the phone. As if this was not enough, one can also record videos in Dolby Vision HDR from the front camera.
iPhones were already far ahead of every other Android smartphone in the market in the video recording department and with this new addition, the gap has only increased. Surprisingly, Qualcomm's flagship Snapdragon 865 chipset does support Dolby Vision HDR recording, but no Android OEM has implemented it yet. Perhaps, Samsung and other flagship Android OEMs will up their game in 2021.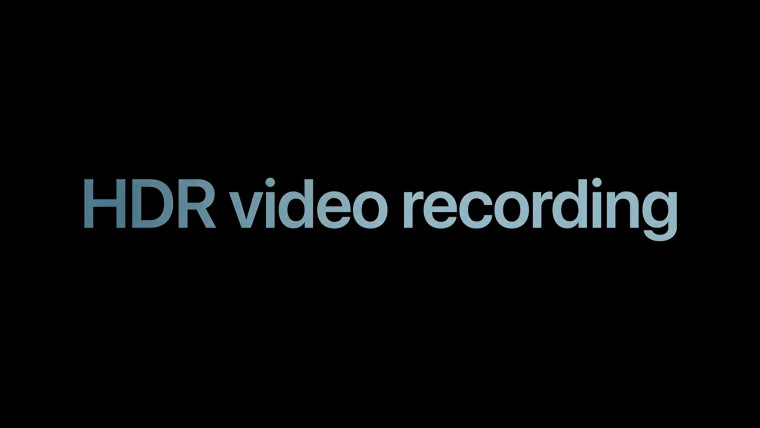 Sensor-shift stabilization
This is a feature that's exclusive to the iPhone 12 Pro Max but one that's still worth noting. Android smartphones have shipped with bigger and higher-resolution camera sensor this year that's accompanied with OIS. With the iPhone 12 Pro Max though, Apple is using sensor-shift image stabilization for the primary 12MP camera sensor to deliver a higher level of stabilization.
This technology is usually found in mirrorless cameras and in this, the camera sensor is moved around to counteract any movement. So how good is this sensor-shift stabilization? Well, as per Apple, this allows for up to 2 seconds of handheld exposure shots which allows the camera to take in a full stop worth of light.
Smart Data mode
The iPhone 12 is not the first to the market with 5G. The problem with 5G is that while it promises gigabit+ download speeds and lower latency, that's going to be possible only in the future. Right now, coverage of 5G networks is spotty and their modem inefficient. They greatly increase a phone's power usage requirements thereby having an impact on its battery life. To bypass this problem, the iPhone 12 series features Smart Data mode that allows the device to switch between 4G and 5G networks depending on the application being used. This means when not required, the device falls back to 4G networks to save on battery power.
There are many 5G Android smartphones available in the market but none of them have a similar feature to save on battery life. No wonder then that all 5G Android devices are notorious for poor battery life.
What are some other iPhone 12 features that you would like to see on future Android devices? Drop a comment and let us know!