7 Days is a weekly round-up of the Editors' picks of what's been happening in the world of technology - written with a dash of humor, a hint of exasperation, and an endless supply of (Irish) coffee.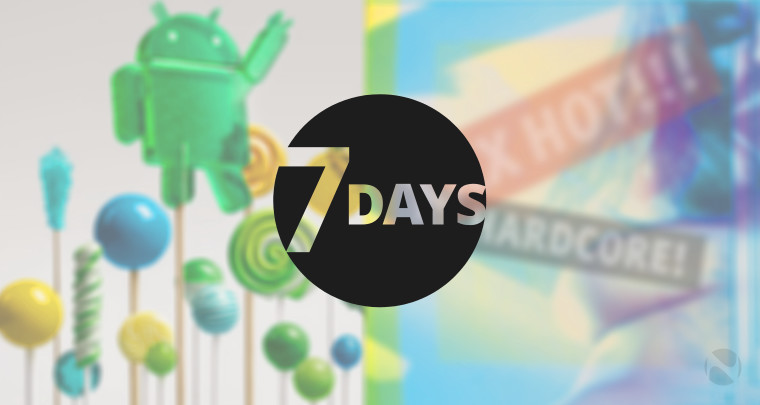 It's been a busy week in the world of technology with some really important events taking place in the last few days. So it's time to get a major cup of coffee and dive into the news.
The Mobile World Congress officially kicks off tomorrow but that hasn't stopped the wide public from seeing upcoming devices beforehand. Thanks to numerous leaks and gaffes we have a pretty good understanding of what upcoming handsets look and feel like.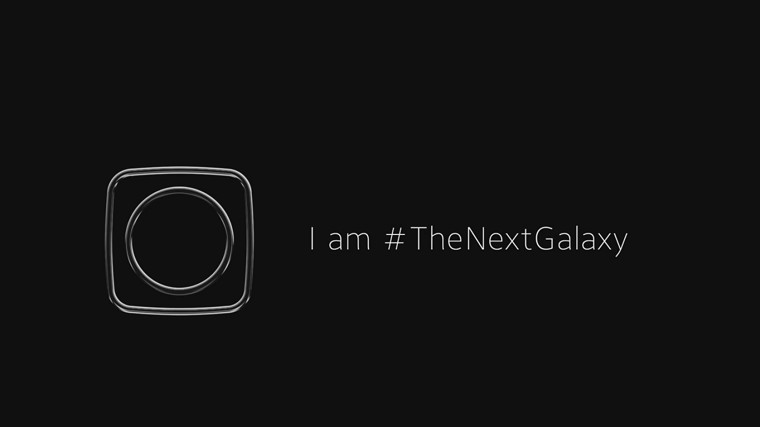 Starting with Samsung, which has teased the life out of its upcoming flagship, we have learned what the new-fangled Galaxy S6 and its Edge variant look like, thanks mainly to some prematurely published ads. Of course that only gave us a taste, but the public wanted to see more so a leaker stepped up and published numerous photos of the device for all to see.
With both the insides and the outsides of the device being laid bare in front of the public, there's not much left for Samsung to unveil later on today, but we'll be keeping a close eye on the company regardless.
Moving on to a different Android manufacturer, HTC has found itself in a similar position to Samsung, when a German retailer prematurely published some info and photos of the brand new HTC One M9. The flagship device, which has been leaked before, is also expected to launch today in a plethora of gold, silver and brushed metal color combinations.
Interestingly enough, after this leak, an ex-product manager from HTC stepped up and confirmed that everything we've seen is indeed official. At this rate, companies might simply be better off leaving it all to the leakers instead of scheduling expensive events.
Going from upcoming phones to existing devices, this week, we took a closer look at the YotaPhone 2 and found it truly intriguing. Featuring two screens and running on powerful internals, we declared the newest YotaPhone to be one of the most interesting devices on the market today.
Unfortunately the device only runs Android 4.4.3 for now, but that's not surprising considering so few devices have received Lollipop. Luckily, after this week, we can cross out a few names off the list of phones still waiting for the update.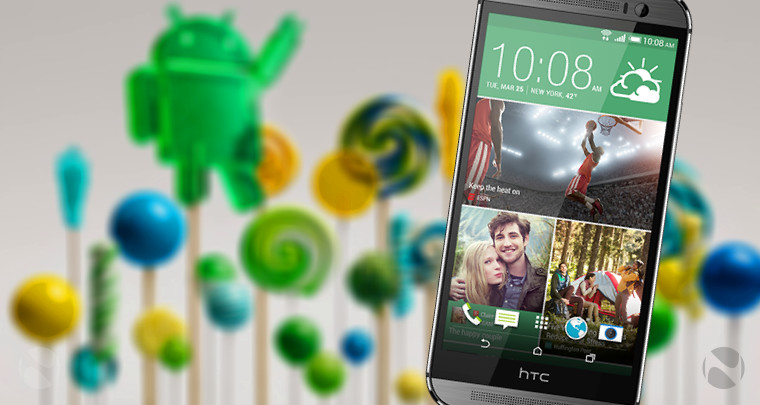 Android 5.1 Lollipop finally made its way onto Android One devices, the handsets that are supposed to make Android more appealing in developing markets by offering a clean Google experience and timely updates.
And that's not all, as Lollipop is also starting to show up on older devices, such as the HTC One M7. European users of the older M7 may have woken up to a pleasant surprise on Wednesday when the updated starting to roll-out for their devices.
The update was supposed to have been completed by the start of February, but HTC quickly abandoned that plan after issues were discovered with the update, ones that needed fixing by Google.
And speaking of Google, the giant search company has had a pretty mixed week. On one hand the company announced its new partnership with BlackBerry to make Android more secure. The mobile OS is somewhat notorious for its lack of security features and that's hurting its appeal in the highly lucrative enterprise market. Luckily the partnership with BlackBerry should help make the OS a bit more secure through the "Android for Work" initiative.
Google also confirmed that a new version of the Chromebook Pixel will be coming out soon, though it failed to mention a precise date. The Pixel is supposed to be a premium offering of the Chromebook lineup, offering a high-resolution touchscreen display, premium building material and a unique design.
Unfortunately, the first version of the device came with a seemingly ridiculous price tag and failed to get any traction. We'll have to wait and see whether Google learned its lesson on this front.
That being said the company is seemingly listening to its customers and learning lessons from its mistakes. An obvious example of this is Google's attitude to porn, which evolved seemingly overnight and then made a 180-degree turn the very next day. The company originally decided to block adult content from its blogging platform, Blogger, but after public outcry, it quickly reversed that decision.
Still, that's not to say everything is rosy for Google, as this week we found out that despite its huge popularity, YouTube is struggling to make a profit. Apparently, the over one billion viewers that the site has, are so fickle and unpredictable that ad money is being directed away from the site.
And Google's troubles don't stop there, as the company's chairman, Eric Schmidt, will reportedly meet with the EU's antitrust commissioner in effort to appease the Union's regulators. The EU has been keeping a very close eye on Google for various issues related to privacy, antitrust policies and the company's dominance in the European market. It will be very hard for the search engine to come out unscathed from this fight.
However, that's not to say the EU is all bureaucracy and investigations. In fact, the Union is trying to make the internet work in favor of its citizens and it's currently looking for input on that front. The EU is trying to create the digital single market, an analog of the one already present for physical goods and services. By boosting broadband adoption, and opening up the EU as a single market for companies the Commission is hoping to improve the lives of European citizens and make the internet better.
Meanwhile, on the other side of the pond, the US took a huge step in making the internet better, by voting in favor of net neutrality. The FCC decided to regulate the internet as a utility under Title II and keep is open and fair for all users and companies. The decision will obviously be challenged in court by reactionary companies like AT&T and Verizon, with support from corrupt politicians, but, if it stands, the US will have achieved something great for its citizens.
As a long time backer of net neutrality and interested party, Microsoft was, of course, happy with the FCC's decision. The company is known for its positive outlook on the power of the internet to connect and empower people so it's no wonder it supported this decision.
And Microsoft's rosy vision of the future was once again highlighted this week via the company's "Future Vision" video that got everyone excited. Not only that but the Windows maker, also highlighted its ethos when it launched a new Collective Project to empower students to make their communities better, and when it partnered up with the State Department to equip a museum with its tech.
But of course, Microsoft isn't only looking towards the future, it's also keeping a watchful eye on the past. And this week the company finally started allowing users to download images of the Windows 7 install media – a very tardy decision that was, nonetheless, cheered by its users.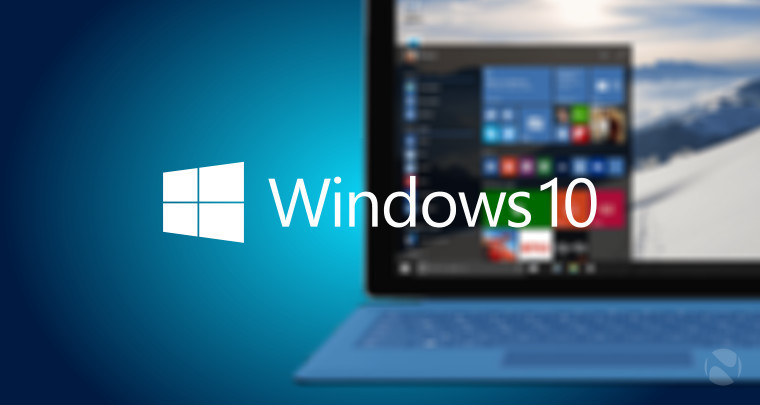 And speaking of Windows, many were hoping we'd be able to install a new Windows 10 build this week, but unfortunately that hasn't happened yet. Of course, we actually got to see two new builds as versions 10014 and 10022 leaked, and images from these builds were posted online.
We also found out a bit more about the upcoming search functionality in Windows 10, and how that will change going forward. We also learned that the new OS will support USB 3.1 type C at launch and that the Spartan browser was designed to be a break from the past.
Of course everybody is excited about Spartan, especially as the new browser will also be present on Windows 10 for phones and small tablets, which, despite having only 60,000 testers, is starting to show up in the stats.
But Windows 10 for phones is only for enthusiasts right now. Meanwhile regular users are waiting for the Denim update to land on their devices. Luckily the roll-out pace seems to have finally sped up and the firmware showed up on numerous devices this week, including the Lumia 920 and 925 in the EU and the 1520, 930 and 925 in the US depending on which carrier you're on.
Meanwhile we're also seeing new Windows Phone devices starting to show up with Xolo and Kazam launching three new phones between them. All of these are aimed at developing markets as Microsoft aims for scale.
Speaking of phones, the future might be very rosy in terms of internet access and speed as researchers have managed to reach a phenomenal 1 Tbps data speed, while researching 5G technologies. Though the standard won't come to market for at least another couple of years, its potential is truly impressive.
And speaking of potential, virtual and augmented realities have been on everyone's mind recently, ever since Microsoft allowed journalists to try out a prototype HoloLens device. Though the Windows maker isn't the only company interested in this field, as Valve promises to show us its own efforts on VR, next week at GDC.
Meanwhile Pebble has showed us its efforts in another budding field: wearable tech. After being very successful with its first watch, the company has now launched a new device, called Time, that features a color screen and a week's worth of battery life. And the public reacted well with the Pebble Time's Kickstarter breaking records and funding the project within minutes.
But enough news for now, this is the weekend so it's finally time to relax. If some music is what you're looking for, we might have something great for you in the form of Dopamine, a modern music player developed by one of our users. We gave it a try and came out impressed.
Unfortunately, PC gamers will once again have to wait for the release of GTA V as the game got delayed again – there's a familiar phrase.
It's also the beginning of a new month so for some Xbox gamers that means free gamed with Gold, and this month the titles are really impressive. The Games with Gold program is offering Rayman, Bioshock Infinite and Tomb Raider as free games. If you ran into any trouble you can talk to Microsoft Xbox support directly on Reddit.
Or if all that gaming gets you hungry, you might want to try an Xbox burger – of course you'll need to be in Hong Kong to get it.
Finally, if none of this appeals to you maybe you'll enjoy some quiet self …reflection. Just make sure you're wearing the WankBand, a wearable that charges your gadgets, so all that energy doesn't get wasted.
Some images courtesy of Kotaku, LejDD, and NY Daily News!