7 Days is a weekly roundup of the Editors' picks of what's been happening in the world of technology - written with a dash of humor, a hint of exasperation, and an endless supply of (Irish) coffee.
It's been an absolutely packed week with news pouring in thick and fast from all over the tech world. There were some big announcements from Microsoft's Ignite conference in Atlanta, insights into Google's plans to reach for the stars with its new OS, good news for gaming, and a lot more. As ever, 7 Days is here to make sure you're up to speed with what's been happening - so let's get on with it...!
We begin this week in the air, as a new satellite tracking system is in development to allow the position of every airliner in the world to be monitored in real-time. It's hoped that the system will prevent situations like that of Malaysia Airlines flight MH370; the plane crashed two and a half years ago, with the loss of 239 lives, but its wreckage and the remains of those onboard have not been found.
Back on terra firma, Uber is apparently eyeing up its next big market - and it's looking to take a step up from passenger ride-sharing. The company is exploring a move into the freight shipping industry, using self-driving trucks.
Akamai published its latest global State of the Internet report, revealing that countries in Asia and Europe lead the way with the fastest average connection speeds.
Last week, it emerged that Google and Salesforce were considering bids to buy Twitter. This week, reports suggested that Microsoft and, curiously, Disney are also thinking of acquiring the social media platform.
MediaTek announced the newest addition to its Helio X line of mobile chipsets this week. The Helio X30 crams in ten cores running at up to 2.8GHz, and supports 4K video recording and playback, and up to 8GB of RAM.
MediaTek's largest rival, Qualcomm, also unveiled new chipsets this week, but not for mobile devices. The new Snapdragon 410E and 600E systems-on-a-chip are designed primarily for Internet of Things devices, offering a balance between strong performance and power efficiency.
The Raspberry Pi Foundation is a favorite among many IoT developers. This week, the Foundation launched PIXEL, its new desktop environment for Raspberry Pi devices.
HTC launched its new Viveport virtual reality app store, offering a wide range of content - but not games.
Amazon unveiled an updated version of its Fire TV Stick, sporting a new quad-core processor, and a remote with support for the company's Alexa digital assistant. It costs just $39.99, and will begin shipping later this month.
Plex, popular for its media server and streaming software, launched its new Cloud platform, allowing users to host their media content online rather than on a local device. The service is now available as a beta, with support for Amazon Drive.
On Tuesday, the BBC announced major changes to its iPlayer service, requiring all users to sign in to be able to use it from next year - but it insists the data it collects on users' accounts will not be used for TV licensing enforcement.
After admitting that it had pushed a firmware update to some of its printers that forcibly disabled third-party cartridges, HP backed down this week, and said that it will offer an optional update to remove that 'security feature'. The company apologized - not for misleading its customers with a false error message telling them that their functioning third-party ink cartridges were 'damaged', but merely for its poor communication.
Even worse than its weak apology, HP says it's reserving the right to do the same thing again.
Mozilla revealed that it has ceased all work on its failed Firefox OS project. It previously signalled an end to its development for smartphones, although it said it would continue to explore applications for the OS in 'connected devices', but those plans have now been abandoned.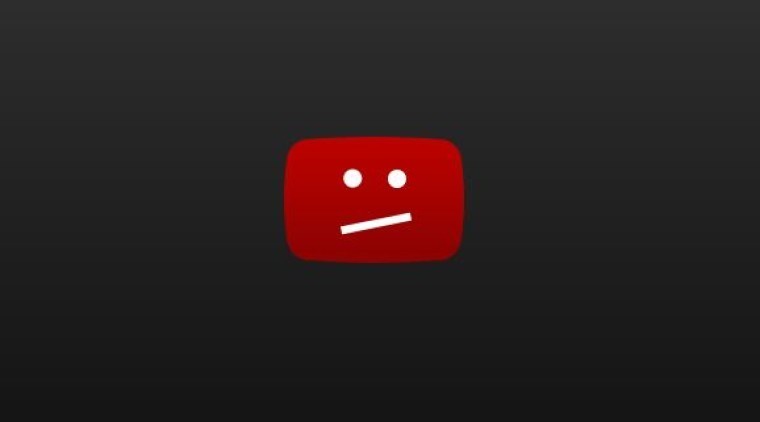 In a move to combat music piracy through YouTube, a number of record labels have sued YouTube-mp3.org, claiming that the service promotes copyright infringement through its high volume of users.
Meanwhile, Google announced the upcoming launch of its new YouTube Go app, which will allow users to download content for offline viewing and sharing. It's seen as a particularly important move for emerging markets, where users may be able to download content from public Wi-Fi hotspots to watch later, without using up their mobile data.
Indeed, in India, Google has been offering free Wi-Fi to those passing through major train stations, in partnership with Indian Railways. The company is now massively expanding its Google Station initiative, with the aim of bringing free Wi-Fi to public places all over the world.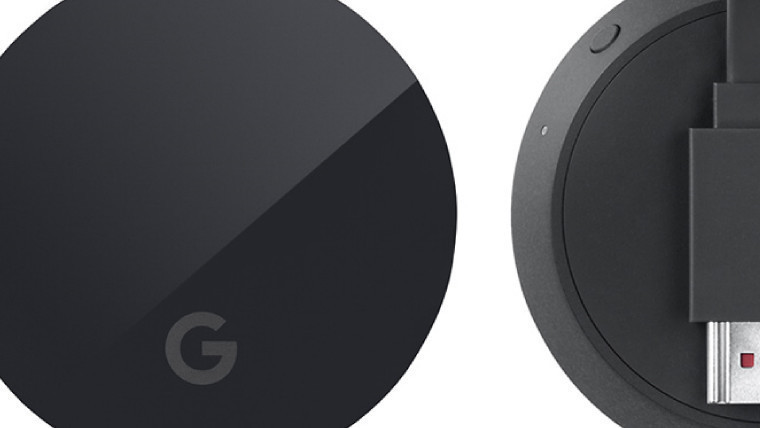 New details and images emerged of the Chromecast Ultra, the new version of Google's streaming dongle with support for 4K resolution, which is expected to be unveiled on October 4.
The October 4 event looks set to be quite an interesting one, particularly with the possibility that Google may announce its new Andromeda operating system there. Andromeda is rumored to be a 'hybrid' OS, bringing together the best of Android and Chrome OS in a single offering.
Google is reportedly preparing to launch an ultra-thin 'Pixel 3' notebook next year as its showcase device for Andromeda, featuring premium specs and stylus support. Before then, the company is said to be planning to release a new 7-inch Nexus tablet, built by Huawei, with support for an Andromeda 'developer preview'.
The prospect of Google launching an OS with the app ecosystem of Android, and the feature set and usability of Chrome on the desktop, is certainly an intriguing one. If the company manages to get it right, it could well become a strong alternative to Windows. There's no doubting the fact that that's a pretty big 'if' though.
Google has already taken steps towards bringing the two operating systems together with its efforts to offer apps from the Play Store on Chromebooks. The Chromebook Pixel 2 became the latest device to support that feature this week.
There was yet another leak surrounding the new smartphones that Google will announce on October 4. This time, the flagship Pixel XL appeared in a video render.
EU law enforcement agency Europol warned that criminals have been using Android phones to trigger fraudulent 'tap and go' transactions, facilitated by the way that Android devices allow third party apps to access devices' NFC chips.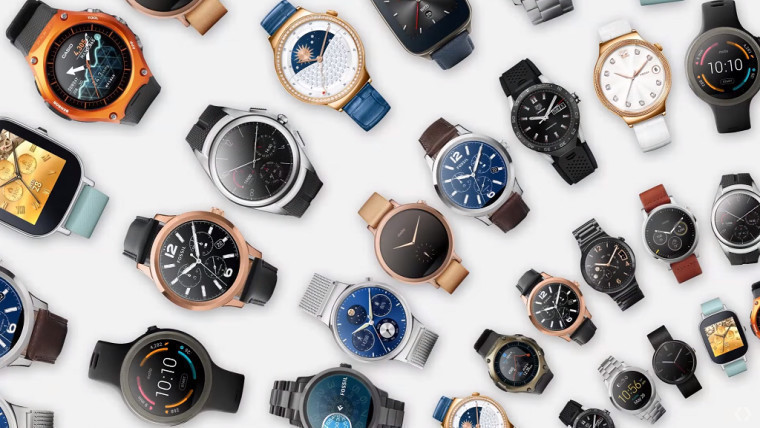 And in more unwelcome news for the Android ecosystem, Google revealed that it has delayed the release of Android Wear 2.0 until next year. It released a third developer preview on Thursday, adding support for the Google Play Store.
In November, OnePlus said that it would bring Android 6.0 Marshmallow to the X "as soon as possible". Apparently, "as soon as possible" means "ten months later" to OnePlus, as it finally began rolling out the update this week.
(It also promised to bring Marshmallow to the OnePlus 2 in Q1 2016, but didn't deliver it until June.)
So the OnePlus X got Marshmallow almost a full year after Google released it. Meanwhile, Google has already released Android 7.0 Nougat - but when will OnePlus' newest flagship get that update? The company says it's "actively working" on the Nougat update for the OnePlus 3, but isn't saying when it will be available. Given its history with delivering updates, it's probably best to be prepared for a long, long wait.
'Never settle', indeed.
Motorola has said that it will bring Android 7.0 to its Moto Z family and Moto G4 before the end of the year.
While older devices await Nougat's rollout, LG's V20 - its new flagship-class phone, and the first device to launch with Android 7.0 onboard - went on sale this week.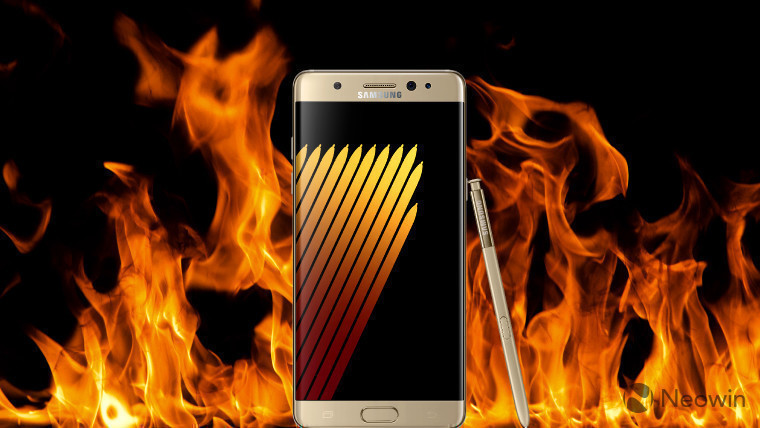 Samsung's recall and replacement program for its Galaxy Note7 flagship is in full swing now, and the company revealed on Tuesday that a whopping 90% of those who had returned the handset have opted for a replacement, rather than a refund.
But its efforts to put the saga of its fiery flagship behind it have been complicated by reports from some owners that their replacement handsets are overheating, and in some cases, that their batteries are struggling to retain their charge. One owner in China claimed that his Galaxy Note7 replacement had exploded less than 24 hours after he received it.
Samsung acknowledged complaints regarding alleged overheating on some replacement units, but insisted that "the issue does not pose a safety concern".
There have also been reports that Samsung's washing machines have been 'exploding'; this isn't strictly accurate, but it seems that some units have been 'flying themselves apart'. Samsung admitted that "abnormal vibrations could pose a risk of personal injury or property damage" in some "rare cases".
Samsung unveiled two new phones this week: the Galaxy On8...
...and the Galaxy A8 (2016), the successor to the original A8 that it released last year.
Xiaomi announced its latest mobile flagships, the Mi 5s and Mi 5s Plus, featuring Qualcomm's latest top-of-the-line Snapdragon 821 chipset.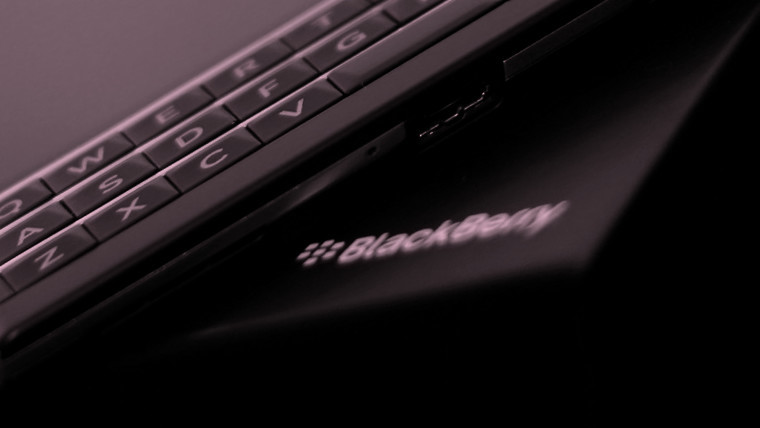 But Wednesday marked the end of an era, as BlackBerry officially gave up on designing and building its own phones. Once a giant in the smartphone industry, its global market share has since collapsed to just 0.1% - but the company isn't exiting the phone market completely.
"BlackBerry-branded devices" will continue to be built by third parties, running the company's custom "secure Android smartphone software". Its CEO said that "BlackBerry is no longer just about the smartphone, but the smart in the phone."
BlackBerry's newest device is the DTEK50, a lightly modified version of the Alcatel Idol 4. Images of its next handset, the DTEK60, appeared this week, confirming that it will appear almost identical to the Alcatel Idol 4S.
At the risk of sounding cruel, it's hard to escape the notion that slapping its logo on other manufacturers' devices, and tarting up someone else's OS with some extra security features, is a pretty sad way for BlackBerry to try to cling to relevance in the mobile industry.
You may recall that NuAns launched a Kickstarter campaign to offer its Windows 10 Mobile flagship, the Neo, around the world. It didn't go well.
Just $142,368 (less than 20%) of the $725,000 target was reached, with only 489 backers worldwide - but that's not stopping the company from trying again. It says it's "planning a re-launch with an updated version" of the device.
A report last week claimed that Microsoft had halted US sales of the HP Elite x3 until mid-October, to wait for the arrival of new firmware for the device. That report turned out to be completely wrong.
Having previously delayed its release date until September 26, the Microsoft Store began selling the Elite x3 on that date exactly as planned. HP also released new firmware for the device, as well as the delayed Windows 10 Mobile Anniversary Update.
Microsoft held its Ignite conference in Atlanta, Georgia this week, where it made a number of significant announcements. Among them, it revealed details of new features on the way in its Windows 10 Mobile Redstone 2 update, which is due to arrive next year.
On Tuesday, Windows 10 Mobile Insider Preview build 14393.221 rolled out to the Release Preview ans Slow rings.
And on Thursday, Microsoft released its latest cumulative update for Windows 10 PCs not on the Insider Program, bumping up the build number to 14393.222. However, many users reported problems trying to install that update.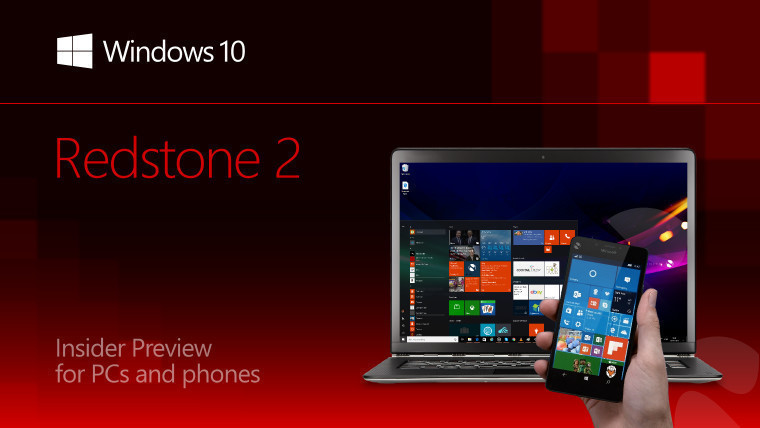 Microsoft rolled out a new Fast ring build from the Redstone 2 Development Branch on Wednesday. Windows 10 Insider Preview build 14936 was rather light on new features, but it did bring a range of fixes and known issues for PCs and for phones.
Microsoft also announced details of a new extension available for its Edge browser with the new build.
Microsoft revealed on Monday that Windows 10 is now in use on more than 400 million devices - its first update on the number of installations since June 29. Since then, the number of new Windows 10 devices being added has fallen from an average of 909,000 per day to 568,000.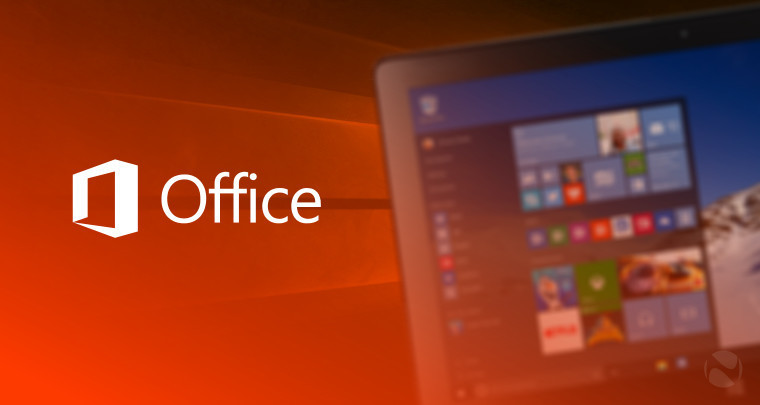 A range of new security features were also revealed for Windows 10 and Office 365 at Ignite. Among them is Windows Defender Application Guard, which promises to make Microsoft Edge the most secure browser in the world for enterprise customers. Windows Defender will also integrate with Office 365 Advanced Threat Protection - and there's plenty more new features to look forward to as well.
Microsoft detailed new intelligence features coming to Office 365 too, some of which are already available for Insiders to try out now.
There was more good news, as Microsoft announced general availability of Windows Server 2016 and System Center 2016 in October.
After launching its Visio for iPad Insider Program last month, Microsoft announced that Visio is coming to Android and Windows phones as well.
New features are coming to the Outlook Mail app on Windows 10, as Microsoft aims for feature parity with the iOS and Android versions.
Add-ins are coming to Outlook for Mac too, while Outlook.com users will get access to new Connectors, similar to those offered on Office 365.
Major improvements are coming to OneDrive as well, including a new sync client that integrates with SharePoint Online, and many more features.
And here's some great news for Windows 10 power-users: Microsoft officially announced the return of OneDrive placeholder functionality. Now known as On-Demand Sync, it will restore the feature that Microsoft previously abandoned, allowing users to see a list of all of their cloud-stored files, even if those files aren't stored on a particular device.
Microsoft announced Skype for Salesforce, integrating with the CRM platform to offer real-time communication between sellers and their colleagues, to help boost productivity.
And Salesforce announced two-way service integration with Slack, promising a wide range of new features on the way.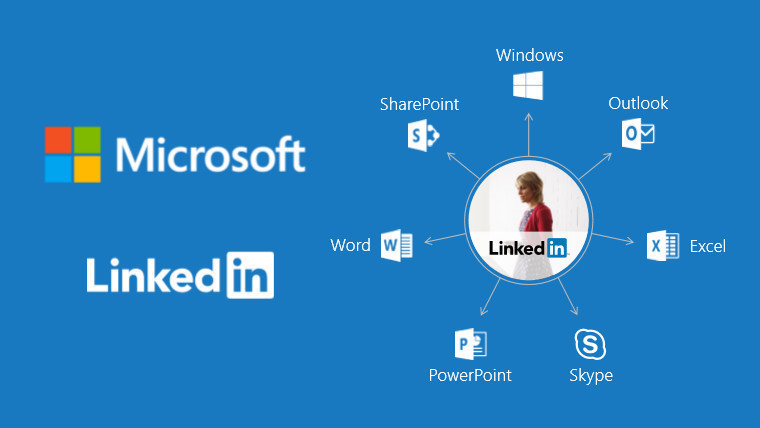 But while Microsoft and Salesforce have been placing nicely together in recent months, the latter company has called for the European Commission to investigate Microsoft's $26.2 billion acquisition of LinkedIn. Salesforce lost in the bidding process to buy LinkedIn earlier this year, and now claims that Microsoft's purchase will give it "an unfair competitive advantage".
There's no denying that Microsoft has been building ever-stronger bridges with other giants in the tech industry in recent years. At Ignite on Monday, it announced a new cloud partnership with Adobe, which is migrating to Microsoft Azure for all of its SaaS-based solutions.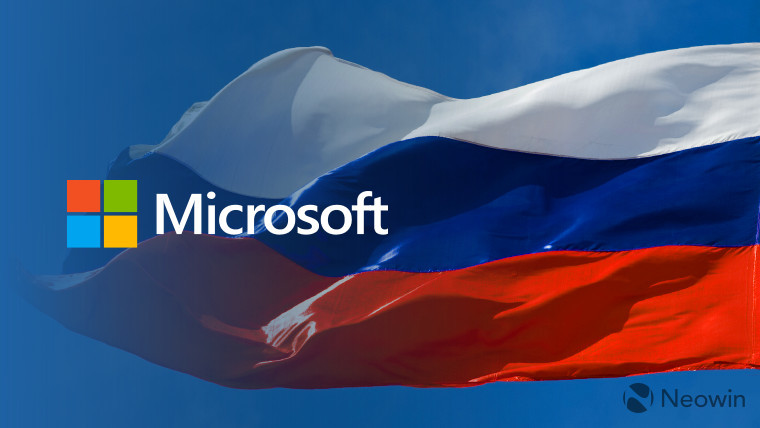 But there's not much love for Microsoft in Russia these days. In response to calls by President Vladimir Putin to reduce the country's reliance on foreign IT products, the city of Moscow is removing Outlook and Exchange Server from 6,000 systems, and has hinted at plans to remove Windows and Office from up to 600,000 PCs and servers.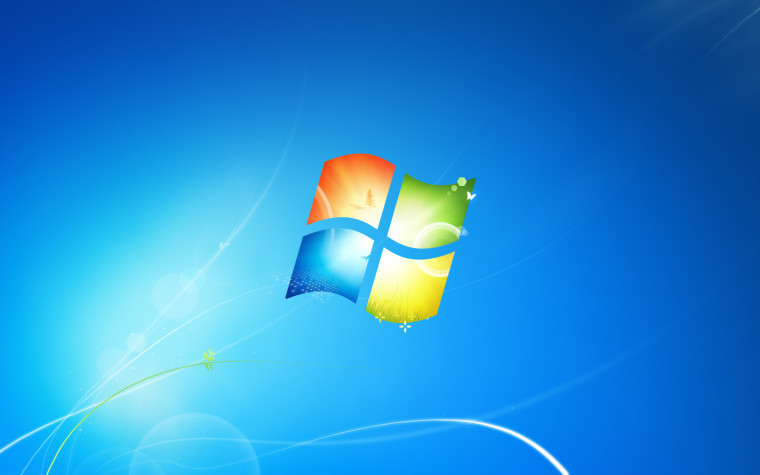 Windows 10 isn't perfect, but it is very good in any number of ways. However, if you're determined to buy a new PC with Windows 7 or Windows 8.1 pre-installed, your time is running out.
Friday marked an important deadline from Microsoft, as it had previously warned developers that if they failed to update their apps to comply with its new age-rating system by that day, it would begin removing their apps from the Windows Store.
The Microsoft Store has slashed 50% off the price of the impressive Universal Mobile Keyboard in the UK. The keyboard, which is compatible with Windows, Android and iOS phones and tablets, is now available for just £29.99.
But Microsoft's Chief Envisioning Officer in the UK, Dave Coplin, said this week that he believes QWERTY keyboards will soon die out, replaced by facial tracking, and voice- and gesture-recognition.
However, it seems that that's not stopping Microsoft from developing a new keyboard, which may make its debut very soon. Evidence emerged this week of a new 'Surface Ergonomic Keyboard', fuelling speculation that the company plans to unveil a new Surface all-in-one PC later this month.
But while Microsoft made all sorts of interesting announcements this week, this one may well be the most important.
On Thursday, Microsoft revealed that it is forming an AI and Research Group, with more than 5,000 computer scientists and engineers, in an effort to "democratize AI for every person and organization". Among its aims, the company said that it will "build the world's most powerful AI supercomputer with Azure and make it available to anyone".
Building on its extensive research in machine learning, natural language processing and cognitive services, ambient computing, and other technologies, it seems that Microsoft aims to lead the industry in AI development, and create a platform for artificial intelligence as a service.
The potential applications for such a platform are virtually limitless. This might seem like a fairly ordinary announcement on the face of it, but with the scale of Microsoft's commitment, it could well prove to be a defining moment in the company's future.
Moving on to the world of gaming, Fruit Ninja is being developed into a live-action family comedy movie.
*sigh*
JJ Abrams confirmed this week that his planned Half-Life and Portal movies are still in development, and said that he hopes there will be an announcement about the Portal movie "fairly soon".
We've known for a while that Minecraft is being developed as a movie, but this week, Mojang announced that the first novel based on the blocky game is on the way too. Minecraft: The Island will be written by Max Brooks, best known for his hugely popular book World War Z.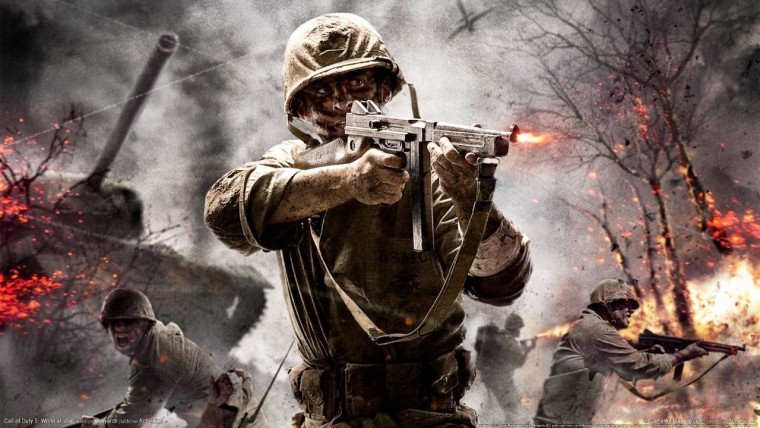 Call of Duty: World at War became the latest addition to the list of Xbox 360 games playable on the Xbox One.
Microsoft announced new Xbox One S Gears of War 4 Bundles on Friday, including the rather stylish 'deep blue' model shown above. However, depending on the bundle you want to buy, the retailer you purchase it from, and the country you're in, you may end up with a physical copy of the game, rather than a digital download, which would mean that you won't get Xbox Play Anywhere support for the game.
How does Microsoft manage to make such simple things so complicated?
Xbox chief Phil Spencer revealed this week that Microsoft's original goal was to sell around 200 million Xbox One consoles - an immense number, far larger even than the 150 million sales of the PlayStation 2. Earlier this year, Microsoft was estimated to have sold just 20 million so far.
After unveiling the Classic Mini - a modern reinterpretation of its old-school NES console - earlier this year, Nintendo announced a new version of the classic Famicom this week too.
But our odyssey around the world of technology comes to an end this week in Dijon, France, where Apple Store staff had to deal with a very angry customer.
In videos of the incident, the man is seen ranting about his rights as a consumer, and complaining about Apple failing to honor a refund for some unknown reason, as he walked around the store grabbing devices and smashing them with a heavy object.
One video shows him damaging thousands of dollars' worth of Apple products.
Oh là là...
---
Bonus content
Before we wrap things up for another week, let me first highlight a few extra bits around the site that I hope you'll enjoy reading.
Usama Jawad shared his unboxing and first impressions of the Xiaomi Mi VR Play, the company's new low-cost solution for offering virtual reality on a smartphone. He'll be writing up a full review once he's thoroughly tested it, but it's definitely worth reading his initial thoughts on the headset.
Christopher White published his review of Marvel's new Women of Power pinball tables, and-- well, let's just say they look like jolly good fun. Be sure to check that out!
And by the way, you could also win the new Marvel: Women of Power pinball tables for the Xbox One, in our latest giveaway. Check out this page for more info!
And finally, after Microsoft detailed the new features on the way to Windows 10 Mobile in its next major update, we asked our readers for their opinions on what Microsoft still needs to add to its smartphone OS. Check out their thoughts, and have your say!
---
Stay tuned to Neowin in the days ahead for what's sure to be another exciting week, filled with official news, exciting updates and plenty of insights from around the world of technology.
We're particularly looking forward to Google's event on Tuesday, at which we'll see its new Pixel smartphones, Chromecast Ultra 4K dongle, Daydream VR headset, and maybe even a glimpse of its new Andromeda OS...
For now, though, there's plenty more to read across the site – including loads of interesting discussions over on our forums.
From all of us
on the Neowin team,
have a great weekend!