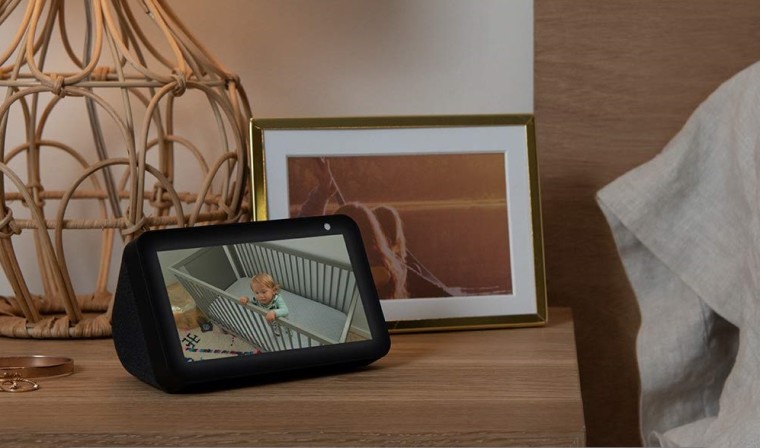 Amazon has expanded its Echo Show range of smart speakers with the debut of the Echo Show 5. The new smart speaker has a 5.5-inch display and it is noticeably smaller than its predecessors.
Its compact form factor makes it a suitable bedside smart display in addition to being a smart home control device. The Echo Show 5 features an HD camera and built-in camera shutter. As usual, you can use the device to watch videos from Amazon Prime Video or your favorite news network and listen to music from Amazon Music or Spotify, among others.
A new feature of the smart speaker is the ambient lighting mode that automatically changes the screen brightness based on your room's lighting. It also has a microphone/camera switch-off button and a visual indicator for identifying when audio or video is streaming to the cloud.
To address privacy concerns after recent incidents of unauthorized access to personal Alexa recordings, Amazon says you can now ask Alexa to delete your voice recordings on all Alexa-enabled devices. Additionally, an upcoming feature for Amazon's digital assistant will allow you to watch how-to videos from wikiHow by just using your voice.
The Echo Show 5 comes in Charcoal and Sandstone, available for pre-order today. It will retail for $89.99 while a magnetic stand can be purchased separately for $20. The smart speaker will be rolled out in the U.S., UK, Germany, France, Italy, Spain, Japan, Canada, New Zealand, and Australia in June and in India in July.