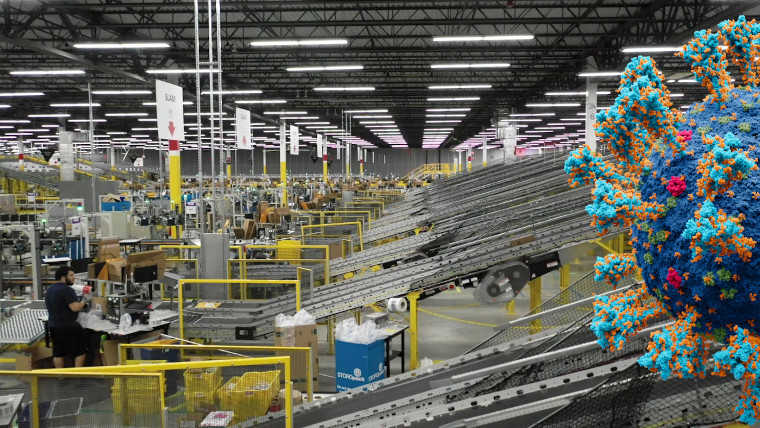 In a notice to workers on Saturday, Amazon told its U.S. employees, who test positive for COVID-19, that they will no longer be paid to take time off. Instead, they will be given five days of unpaid leave to recover then they are expected back at work whether they are recovered or not. The new regime is expected to begin on Monday, according to CNBC.
Given that Amazon's warehouse workers are not on the best wages, it's doubtful that many will opt to take the unpaid leave and will instead come into work and spread the disease to their co-workers who will go home and pass it on to their contacts including vulnerable persons such as those with weakened immune systems and the elderly. The firm initially gave two weeks of paid leave for those diagnosed with COVID-19 or in quarantine, this was cut to one week or up to 40 hours in January and has now been scrapped altogether.
In the notice received by its staff, Amazon said:
The sustained easing of the pandemic, ongoing availability of COVID-19 vaccines and treatments, and updated guidance from public health authorities, all signal we can continue to safely adjust to our pre-COVID policies.
In addition to cutting paid leave for people sick with the disease, it will stop site-wide notifications of positive cases at its warehouses and will also stop incentives for people to get vaccinated. As everyone in the United States will have had the opportunity to receive the COVID-19 vaccine and booster jabs by now, more companies are moving in a similar direction to Amazon. The overall hope is that COVID-19 evolves into a flu-like disease that can be managed.