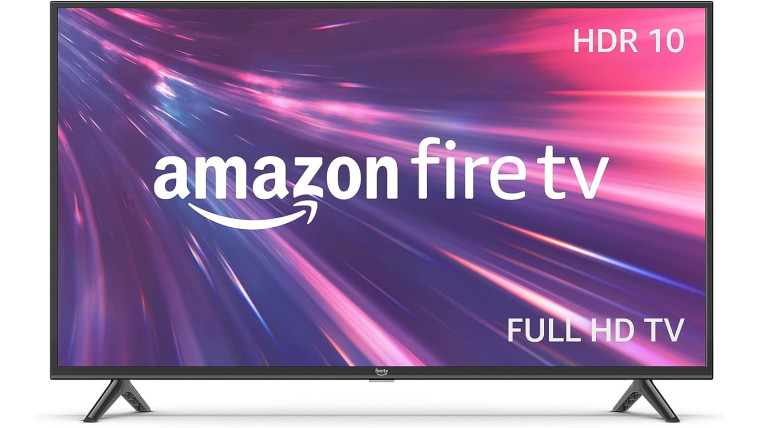 If you are looking for a decent sized TV at an affordable price from a well-known brand, Amazon's Fire TV 2-Series televisions could be what you're looking for. The TVs come in 32-inch and 40-inch and feature 35% and 24% discounts repectively.
If you've got a Fire Stick, you can expect a similar experience built right into these TVs. You'll get the familiar Fire TV Alexa Voice remote to control the TVs too. One of the disappointing aspects of the 32-inch model is that it's only capable of 720p playback; while this is still HD quality, you'd at least expect 1080p support in 2023.
The situation with the 40-inch model is better because it supports 1080p content, however, if you're looking for hardware capable of 4K or 8K, you'll need to look elsewhere.
With the 35% discount on the 32-inch model, the price is just $129.99, down from $199.99. This makes it a brilliant choice for a kid's bedroom and if you are not too fussed about going beyond 720p, then it can be a very affordable TV for the living room.
If you need the bigger 40-inch TV then it will set you back $189.99, down from $249.99. With both of the TVs, Amazon is giving a free 6-month subscription to MGM+ which will let you view thousands of Hollywood Movies and Original Series.
With Amazon's Fire TV software pre-loaded, you can download subscription TV apps like Netflix and Prime Video as well a free streaming apps such as Freevee and Pluto TV – great if you are on a budget.
Buy the Amazon Fire TV 32" 2-Series for $129.99, 35% off (MSRP $199.99)
Buy the Amazon Fire TV 40" 2-Series for $189.99, 24% off (MSRP $249.99)
Make sure you also browse through Amazon US, Newegg US, or Amazon UK to find some other great tech deals. Also check the Deals section of our articles to see if there's anything we've posted in the past few days that could be of interest.
As an Amazon Associate when you purchase through links on our site, we earn from qualifying purchases.