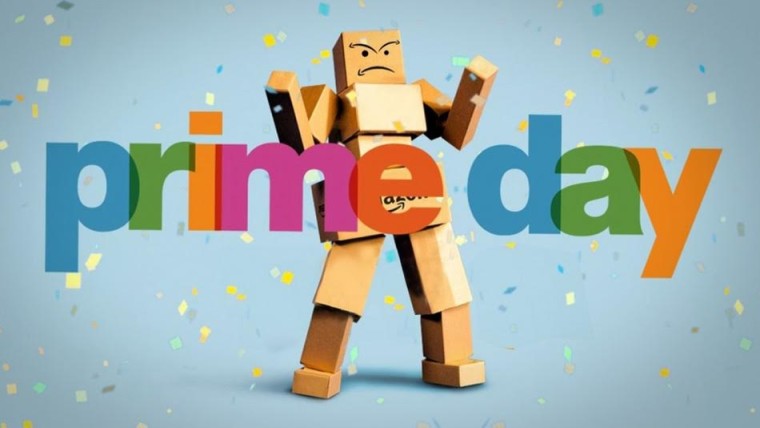 Yesterday was Amazon's Prime Day, where the company offered massive discounts for products sold on its online marketplace. Deals were to be had on devices ranging from Amazon's own products to offerings from manufacturers like Samsung, Acer, and HP.
Amazon today reported that this initiative led to the "biggest global shopping event in Amazon history." The company noted the top leading categories for Prime Day were toys, beauty products, PCs and computer accessories, and apparel and kitchen products, with each category recording more than five million purchases. Amazon's hardware devices for kids were also successful with its Echo Dot Kids Edition, Fire 7 Kids Edition and Fire HD 9 Kids edition especially mentioned. Worldwide, Amazon devices like the Fire TV Stick and Echo Dot drove sales, leading to what was called the "biggest event ever for Amazon devices."
In the US, the company noted that its Cloud Cam was the "best selling security camera deal" in Amazon history. Furthermore, Prime Day was Amazon's best ever sales day for smart homes devices, with the firm recording "over a million devices sold" in that category.
It wasn't just Amazon who benefited from this influx of sales; small and medium-sized businesses enjoyed increased sales from Prime Day, with over $1 billion in sales recorded. "Prime Day was the biggest single sales day of the year. We sold 10 times as many items as we sell on a regular day," said Chris Guiher of Vintage Book Art Co. Amazon also highlighted Brandon Straub of Tegu, who remarked that "Prime Day has been our most successful day ever when launching new products. We released 10 new items, and all 10 are up more than 300 percent over our previous launches."
"Prime Day offers us a unique opportunity to thank Prime members with our best deals," said Jeff Wilke, CEO Worldwide Consumer, Amazon in the press release. "Extending Prime Day to a day and a half this year allowed us to further reward members with unbeatable deals, access to exclusive new products and unforgettable experiences that highlight the many benefits of a Prime membership. All of this was made possible because of our many valued associates – the global team that continues to make Prime Day bigger and better."
Interestingly, a massive influx of customers trying to jump on the offered deals at the same time caused Amazon's website to crash only a few minutes after the sales had went live, although the company soon resolved the issue.
Source: Amazon