Earlier today, it was reported that Microsoft is going to release a Bluetooth Surface Keyboard. While the report showed off just a promo image, we can now see the FCC filings for the device.
You can view the full filings here, which were filed by Microsoft back in March. In fact, out of the 13 documents available, only one wasn't released until August, which is the internal photos, two of which you see above (you can see the rest in the gallery below).
The documents don't have any references to branding in them, so if you were looking to confirm the name 'Surface Keyboard', you won't be able to. The devices will take two AA batteries, and will - like all Bluetooth keyboards - be compatible with all major operating systems.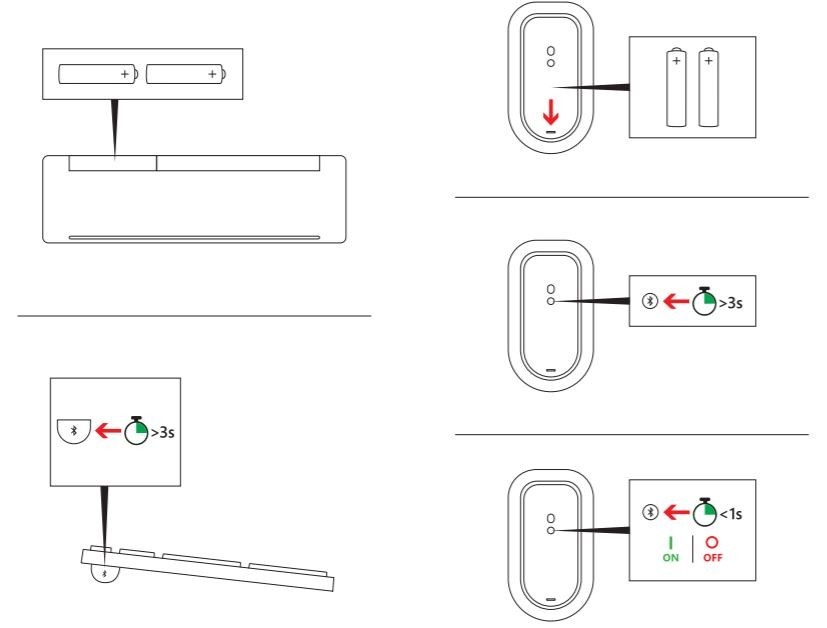 Obviously, we don't know what the pricing will be for the device will be, but as Windows Central points out, the existing Designer Bluetooth Desktop kit is $99.95. It's entirely possible that the new Surface keyboard will come in at a similar price point, but it would be really awkward to sell this thing for $30-$60 less than the price of a Surface Pro 4 Type Keyboard.
There is another FCC filing for a different Bluetooth keyboard as well; however, there are no photos. This one was filed on August 1 - five months after the one seen above; according to the confidentiality request, those photos won't be available until 180 days from the date of filing.
Source: FCC (1) (2) via Windows Central