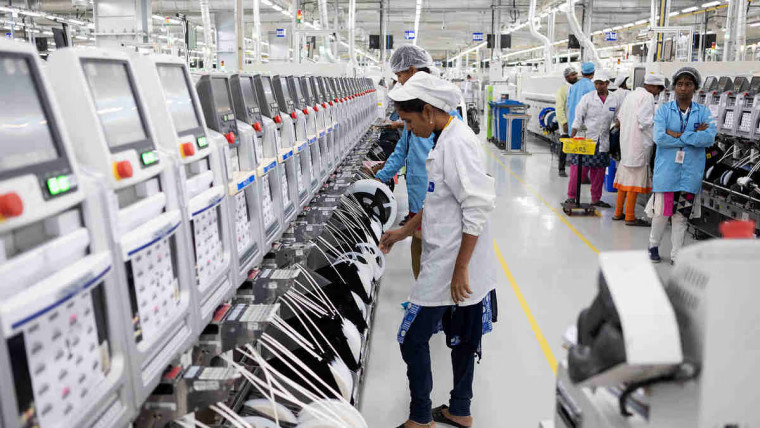 Apple manufacturer Foxconn is planning to invest about $700 million in a new plant in India to increase local production. The plant will be located near the airport in Bengaluru and will assemble the iPhone along with other Apple products. The investment represents a significant and accelerated shift of manufacturing away from China and is expected to create more than 100,000 jobs in India.
Foxconn's new factory will be built on a 300 acre site close to Bengaluru's airport, which is the capital of the Indian state of Karnataka. The plant will manufacture parts of the iPhone, and even assemble the iPhone itself. Foxconn may also use the site to produce parts for its electric vehicle business.
The Taiwanese company's largest factory is currently located in the "iPhone city" of Zhengzhou district in China. However, the manufacturing output at the Zhengzhou plant plunged due to China's zero-COVID policy that resulted in the lockdown of the region for months. The factory employees more than 200,000 workers which were affected because of the lockdown. Foxconn's massive investment suggests that manufacturers are moving their capacity out of China far faster than previously anticipated.
Foxconn's investment in India is one of its biggest till date and highlights the potential for China to lose its position as the world's leading producer of consumer electronics. U.S. brands like Apple are encouraging their suppliers based in China to consider other locations such as India and Vietnam.
India is also grabbing the opportunity to position itself as a manufacturing country. The South Asian country has provided financial incentives to Apple suppliers such as Foxconn, which already manufactures the latest generation of iPhones at a site in Tamil Nadu. Other companies like Wistron, Pegatron, and more have also increased their presence in India and have begun manufacturing components for products like iPads, AirPods, MacBooks, and Apple chargers locally.
Source: Bloomberg (paywall)