Microsoft has gone ahead and made the September Games with Gold selection already available. Xbox Live Gold and Xbox Game Pass Ultimate members can now claim the announced first wave of free bonus games: Warhammer: Chaosbane for Xbox One and Zone of the Enders HD Collection for Xbox 360.
As usual, these older titles come with backward compatibility support, allowing newer generation Xbox consoles to also play them natively. As such, Warhammer: Chaosbane is available to Xbox One and Xbox Series X|S owners, while Midway the Zone of the Enders HD Collection is playable across both those console families as well as the Xbox 360.
Use the links below to directly claim the games while using a Gold-active Microsoft account:
Warhammer: Chaosbane (Xbox One, Xbox Series X|S)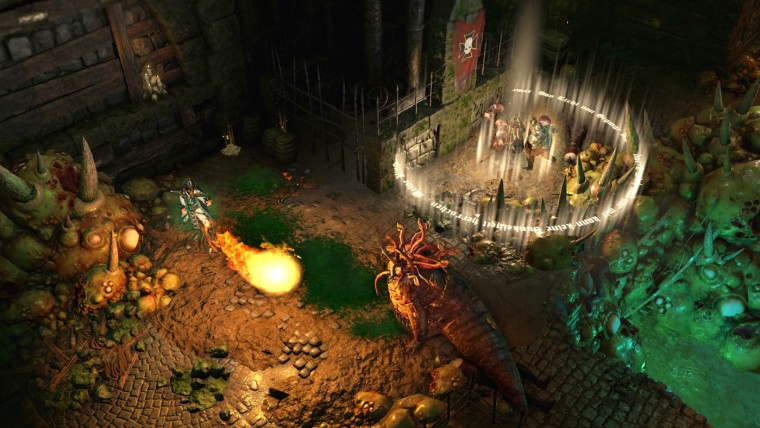 In a world ravaged by war and dominated by magic, you must rise up to face the Chaos hordes. Playing solo or with up to four in local or online co-op, choose a hero from four character classes and prepare for epic battles wielding some of the most powerful artefacts of the Old World.
Zone of the Enders HD Collection (Xbox 360, Xbox One, Xbox Series X|S)
The HD remastering process has made Z.O.E. even more striking, re-igniting the thrills for long-time fans and blowing away those discovering the game for the first time. Either way, players will find a combination of hardcore gameplay and compelling story that has become all too rare in this day and age.
For those who missed it from earlier this month, the Xbox One game Yooka-Laylee is still available as a Gold freebie, with the promotion slated to go away on September 15 to make way for Mulaka from the upcoming wave.
Keep in mind that Xbox 360 games claimed via a Games with Gold promotion will continue being available even if the Gold subscription is discontinued. However, claimed Xbox One games are only playable while the account has an active subscription.