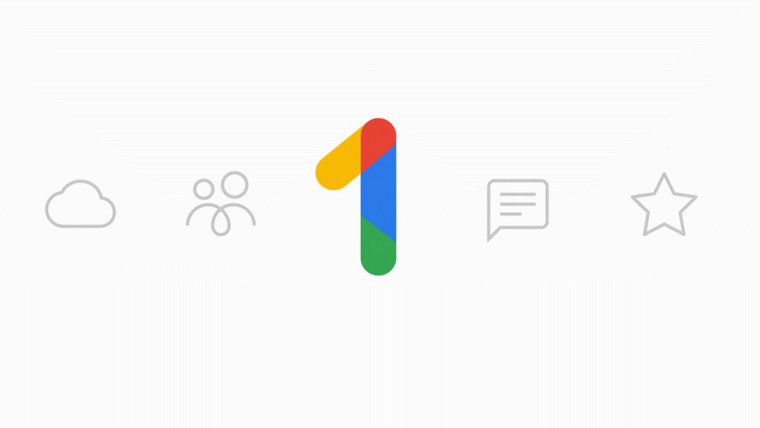 Google is revamping its cloud storage service, Drive. The company today announced Google One, an upgrade to its Google Drive paid plans for consumers, providing extended storage for lower costs. Additionally, the company says that all paid consumer Drive storage plans will be converted to Google One in the next few months.
The free tier currently includes 15GB of free storage. With Google One, the lowest-tier paid plans start at $1.99 a month for 100GB storage. Higher plans include $2.99 per month for 200GB and $9.99 per month for 2TB. However, for plans larger than 2TB, there are no changes in pricing. The change in plans does not affect G Suite business customers. The 1TB plan that was previously offered for $9.99 will be discontinued and customers on that plan will be automatically upgraded to the 2TB plan at no extra cost.
Google One will also let users share their plan with up to five members of the family, providing each user with a private storage space in the Drive. In addition to this, the company is also offering customers of the new plans 'one-tap' access to experts. This means that subscribers of even the most basic plans costing $1.99 a month will be able to gain access to communicate with Google experts for help with the company's products and services. The search giant adds that it will be adding more benefits to its other products over time.
A direct competitor to this service is Microsoft's OneDrive. An Office 365 Home subscription can be purchased outright for $99.99 per year, or for $9.99 per month through the Microsoft Store, which provides 1TB of storage for each user, with access for up to 5 users. The subscription also includes the Office suite of apps such as Word, Excel, PowerPoint and the like, along with 60 minutes of Skype calls per user per month. However, Microsoft does not provide the option to modify storage and does not include plans for over 1TB of storage.
Google One will be available initially in the U.S., with customers from the paid Drive storage plans upgrading automatically. The company says that it is working to bring the service to more markets later this year. In case you live outside the U.S. and are interested to know when the service becomes available in your country, you can sign up here for an update from Google.
Source: Google Blogs