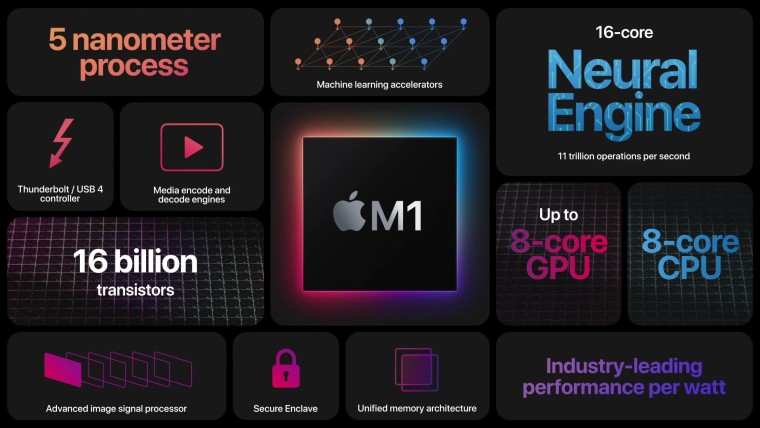 Last week, Apple finally unveiled its new ARM-powered Macs, and now they're hitting the market. That also means that it's time for app developers to start optimizing their apps for it. In fact, it's not such a simple task. Apps need to be recompiled for the new architecture, lest they deal with the performance impact of running in Apple's Rosetta 2 emulation.
Google released its ARM64 Chrome browser today, and when downloading the browser, you'll be presented with an option to download the Intel or the Apple Silicon version. Since then, Microsoft has also confirmed that its Chromium-based Edge browser is on the way to supporting the Apple M1.
M1 support is in the works, stay tuned 😊

— Microsoft Edge Dev (@MSEdgeDev) November 18, 2020
Of course, this is sort of something that app developers have to do. Unlike Microsoft's ARM64 efforts, which feel like more of a side-project, Apple is transitioning its entire lineup to its own custom ARM processors. It's leaving behind Intel completely.
A great example of this is that Google still hasn't released an ARM64 version of Chrome for Windows. And as we exclusively reported over a year ago now, Google has had ARM64 Chrome ready to go on Windows, but it just hasn't released it.