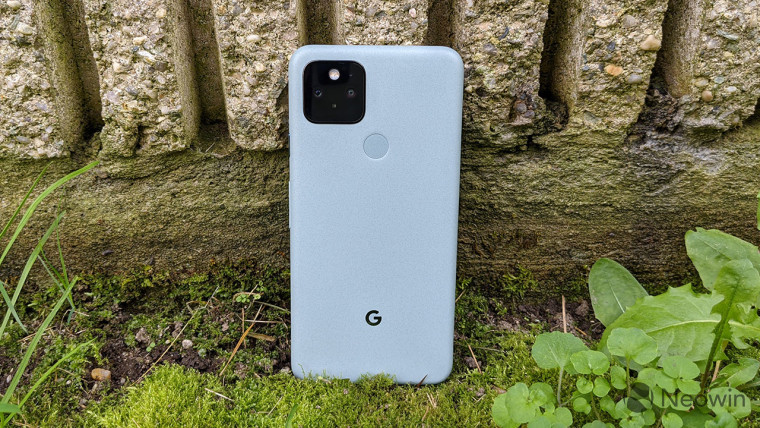 It's been just one under one year since Google was first reported to be developing custom processors for its Pixel devices with the Whitechapel codename, which were set to replace the Qualcomm Snapdragon processors we see on the majority of Android phones. The report suggested that the chips wouldn't be ready until this year, and it seems that things are on track with the plans from a year ago.
A new report from 9to5Google, based on internal Google documentation the outlet had access to, claims that Google's Pixel phones coming this fall will indeed be powered by the Whitechapel chip. The documents reference Whitechapel and another codename, Slider, which 9to5Google believes to be a shared platform for the first generation Whitechapel chip.
Looking into other documents that reference the Slider codename, there seems to be a strong connection with Samsung, and that shouldn't be too surprising since last year's report indicated that the Korean giant would be helping with the chip. Samsung has its own line of silicon, Exynos, which is referenced in Google materials, suggesting that the platforms may share some similarities, including software components.
Slider is also referenced in connection with two other codenames - Raven and Oriole - which were spotted last year and are believed to refer to upcoming Pixel devices, potentially a Pixel 6 and Pixel 5a. Combining all these tidbits seems to suggest that the next Pixel phones will indeed be powered by Google's in-house chipsets and ditch Qualcomm.
Last year, Qualcomm's flagship chipset, the Snapdragon 865, required a separate 5G modem, driving up costs for manufacturers and thus, for consumers. Google opted out of flagship Qualcomm processors and instead used a Snapdragon 765 for its Pixel 5, making it more affordable but significantly less powerful than its predecessor. A custom solution could help Google compete with top-tier offerings from rival companies while reducing dependency on Qualcomm.