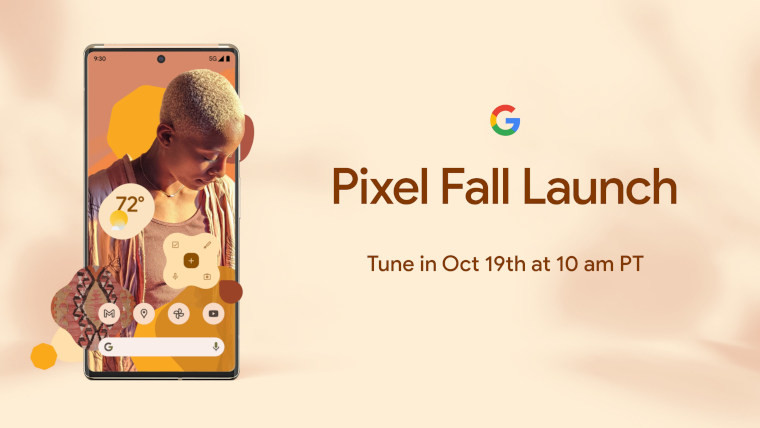 Google has announced that it will hold an event on October 19 at 10 a.m. PT to showcase the Pixel 6 and Pixel 6 Pro. We actually have some of the details about these flagship-level phones from Google as it provided a sneak peek in the first week of August but some details remain unknown.
The landing page that Google has uploaded was accompanied by a tweet from the Made By Google account on Twitter. There's not a tonne of information being shared at this time unless the firm has buried some Easter eggs in the landing page for keen Google watchers to hunt for. According to The Independent, a spokesperson from Google said the event will be streamed on multiple platforms and will be made available as a recording for people to watch afterwards.
In August, Google revealed that the Pixel 6 and Pixel 6 Pro would feature a custom-built Tensor System on a Chip (SoC). Google built it itself because it needed hardware that would maximise the potential of artificial intelligence and machine learning, something other hardware doesn't do, according to the company.
The new SoC will improve the translation, captioning and dictation abilities of the phones and help them run more smoothly. Designing it from the ground up also gave Google the chance to include a new security core and Titan M2 chip to ensure the new devices have more layers of hardware security compared to other Android phones.
We do not know how much these handsets will set users back so that will be a main focus point for the event. Google will also be keen to talk about the cameras on these devices, especially as people will have questions about the raised bar on the back of the device which was deemed necessary to include so that better cameras could be used on the device.