Unsurprisingly, much like 2018 did this time of year, 2019 is coming to an end. As is tradition, we'll spare you the scrolling through all of the things that were posted in the last 12 months. Instead of that, here's a nifty little compilation of the 10 stories you thought were most worthy of being seen, plus one more from the Software side of the site.
Do keep in mind that our always popular Weekend PC Game Deals posts aren't included, as that would skew the list quite a bit. In addition, unboxings, reviews, and editorials aren't part of this list either.
Wasting no more time, here are the top 10 stories – based on the amount of traffic – that were posted on Neowin this year.

Perhaps unsurprisingly, we begin our list with the features that were either deprecated or just plain removed from the latest released Windows 10 version, namely 1909 - or the November 2019 Update.
Starting with what was removed, Peer Name Resolution Protocol (PNRP) APIs were stripped out, with the corresponding cloud service having been removed the year prior, in the October 2018 Update. Along with PNRP APIs, Microsoft also removed the roaming of taskbar settings, which it announced was no longer in development as of the May 2019 Update.
As far as deprecated features were concerned, the Language Community tab in the Feedback Hub took a back seat (replaced by Feedback Hub > Feedback for noting translation issues), as did Text Services Framework (TFS)1 and TFS2 IMEs - such as those for Japanese, Chinese, Korean, and so on -, to be replaced by TFS3-based ones. Package State Roaming was also deprecated, with Microsoft pointing developers to Azure App Service for the same capabilities.
Finally, binding of a Hyper-V vSwitch to an LBFO (Load Balancing Failover) team was shelved in favor of binding via SET (or Switch Embedded Teaming). Also on the chopping block for future releases is the My People experience in the taskbar and Windows shell, which is no longer being developed
Taking the ninth spot on our list is Christopher White's guide to cutting the cord, featuring the Synology DS1019+ and its five drive bays for media storage - so as a server essentially -, as well as Plex for streaming whatever media you desire from your server. In addition to that, Chris also detailed the use of SiliconDust's HDHomeRun Quatro network-attached digital TV tuner to complete the entire process.
Do note that a Plex Pass subscription ($5/month, $40/year, $120/lifetime) is required for you to be able to integrate the HDHomeRun and its DVR capabilities, but all that is covered in the guide linked above.
In a rather interesting twist of events, the next one on the list is the addition of Windows 10 IoT Enterprise support to the open-source Robot Operating System (ROS). Made possible by a collaboration between Microsoft and Open Robotics (the folks behind ROS), this will translate into devs being able to use ROS in conjunction with tools like Azure Cognitive Services, as well as computer vision and hardware-accelerated machine learning.
To aid developers even more, Microsoft also has a community-supported Visual Studio Code extension that would adds debugging and visualization support, and which can be found in the Visual Studio Marketplace.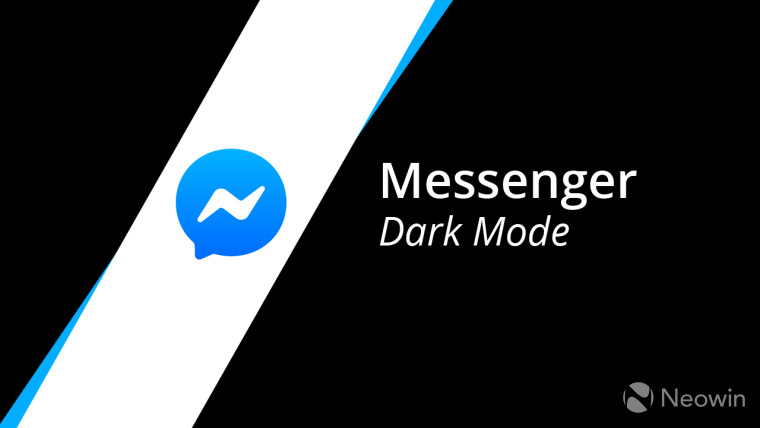 With the rise of the dark side of apps, it's not surprising that a related story would be on this list, especially since it involves one of the brightest apps out there, Facebook Messenger.
Though unfinished at the time this was written, Dark Mode could be enabled in the stable version of the app (on Android and in some instances on iOS) via a nifty, if strange workaround. All you had to do was send a crescent moon emoji in any conversation - at which point the screen would be flooded with a shower of more such emojis -, and then close and reopen the app. Head to Settings and lo and behold, a Dark Mode toggle. Sure, you'd get a prompt saying the UI isn't finished, but your OLED screen absolutely wouldn't mind it.
Perhaps one of the more bizarre items on this list, the refresh to CPU requirements pertaining to the May 2019 Update slots in at number six. I say bizarre because not only were certain CPUs missing at the time of writing - namely the Ryzen 3000 series, which turned out to be a misprint - but rather due to the fact that really nothing changed in comparison to say, 1809. The requirements would later be amended though.
No, you read that right, it's definitely that phone. Or tablet, or foldable phone, or maybe foldable tablet? Who really knows?
Regardless, smack in the middle of the list is Roberto Escobar - brother of drug lord Pablo Escobar - and his entry into the emerging market of foldable smartphones. The 7.8-inch AMOLED display is paired with an eight core Snapdragon 855, 6 or 8GB of LPDDR4X RAM, and an impressive 4,000mAh battery, for $349.
According to Escobar, unlike Samsung's device, his "cannot break" because he didn't have to use a glass screen like the South Korean company. That's only half true, because Samsung also used a flexible OLED for its internal display - the one that folds. Keen-eyed folks will note that the phone looks suspiciously similar to a Royole Flexpai - right down to the marketing materials.
Unfortunately no, it does not come with a bag of drugs.
This year had its share of Windows problems too, with the release of the May 2019 Update or 1903.
Back in August, build 18362.329 made its debut in the Release Preview ring of the Insider Program, and a mere day later was pushed out to production. That, it turns out wasn't quite as smooth as Microsoft had hoped.
As users installed KB4512941 - the corresponding Knowledge Base entry for this cumulative update -, some began to report high CPU usage. The culprit? Cortana, or rather SearchUI.exe, which rendered the taskbar search function unusable. Interestingly enough, the issue was in fact submitted via the Feedback Hub, but it seems like it didn't quite get enough upvotes.
As a workaround folks on Windows 10 Pro could simply uninstall the update altogether to fix the issue. That is, if they could get their Start Menu to work, which definitely wasn't broken according to Microsoft.
Coming in at number three was our exclusive first look at what Microsoft's Chromium-based Edge would look like, which we did call Chredge or Edgium, or any number of other things for lack of a better term. Edge Chromium and Edge Legacy seems to be the preferred terminology currently.
As you would expect, it looked quite a bit like Chromium, though with some customizations to the UI that were reminiscent of old Edge - back and forward button, favorites, and so on. It also included support for signing in with a Microsoft Account, as well as a nifty customizable new tab page.

Much to the chagrin of Apple, a researcher on Google's Project Zero team found out that the implementation of copy-on-write (COW) in macOS's kernel could be quite detrimental to the user, if exploited by an attacker.
It turns out that if a user-mounted filesystem image is modified, the relevant management subsystem isn't informed of these changes, meaning that even if changes were made by an attacker, the mounted filesystem simply wouldn't know about it.
The issue seems to have been patched back in January, though Google doesn't seem to agree, since it shared the news after the 90 day deadline that's in place for vendors to address these issues. The flaw was initially reported in November of 2018.
Surprisingly enough, the guide to everything 1909 compiled by João Carrasqueira lands on the top of the pile, as 2019's most viewed post.
Among others, 1909 - which for those who already had 1903 (May 2019 Update) installed was a quick ~5MB download -, brought improvements to notifications in terms of how they're represented in settings and how you can control the sound each of them makes (thanks to a new global toggle).
Also added was the ability to right click on a notification banner and either turn off notifications for that specific app, as well as create an event directly from the taskbar Calendar flyout. There were more improvements both for general users and enterprise folks, but we won't spoil them all here.
---
Your guess is as good as ours when it comes to why this of all software posts absolutely trounced everything else in terms of sheer popularity.
Was it the fact that this included 39 different security fixes from outside researchers? Was it the security work done by the company's internal team? We're honestly not sure, but for some reason or another, you found this to be the most compelling software release of the year, much like last year version 67.0.3396.99 of the same offline installer topped the charts.
---
And that's a wrap. Cheers for all the visits, and for taking a walk down memory lane through 2019's most (surprisingly) popular news stories.
Have a great New Year!