Guerilla Games' Horizon Zero Dawn came over to PC just over a year ago and has since received a plethora of updates aimed at fixing bugs and enhancing the experience on the platform. Today, the open-world title received Patch 1.11 on PC, and it brings along two popular upscaling technologies and improvements to shader management as its most major additions.
Following the update, support for Nvidia DLSS and AMD FidelityFX Super Resolution (FSR) can be found in-game by players for improved performance if they require it. Keep in mind while DLSS is only available to RTX-series cards from Nvidia, FSR can be enabled on almost all modern GPUs regardless of the manufacturer. With FSR's implementation, the old FidelityFX Contrast Adaptive Sharpening option has been removed as well.
Elsewhere, the shader pre-compilation step from startup has been moved to a regular loading and background process. the studio says this change will significantly reduce stutters that would normally show up during gameplay when using the previous shader compilation process.
There are some minor downsides though, as CPU utilization will now be higher than before whenever shader compilation is going on in the background. Loading times can be longer than before too, due to the same reason. However, users with high-end processors in their rigs will find loading times now being shorter "due to more efficient shader compilation that better leverages high-end CPUs."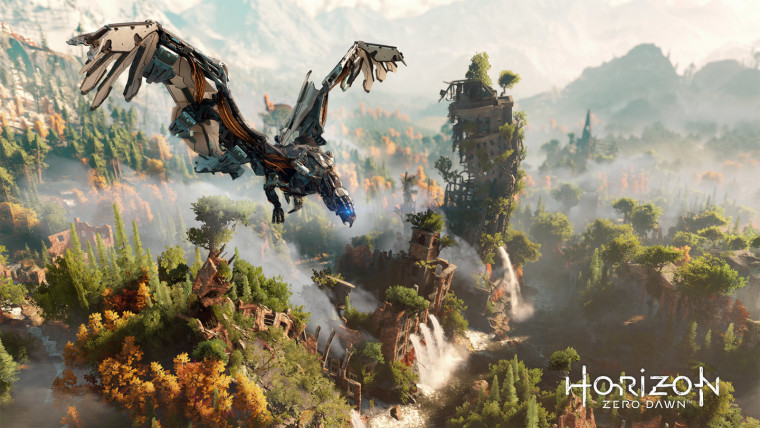 As more updates hit the PC version of the original entry, Guerrilla Games is also working on the sequel Horizon: Forbidden West. It is set to land on the PlayStation 4 and 5 on February 18, 2022.