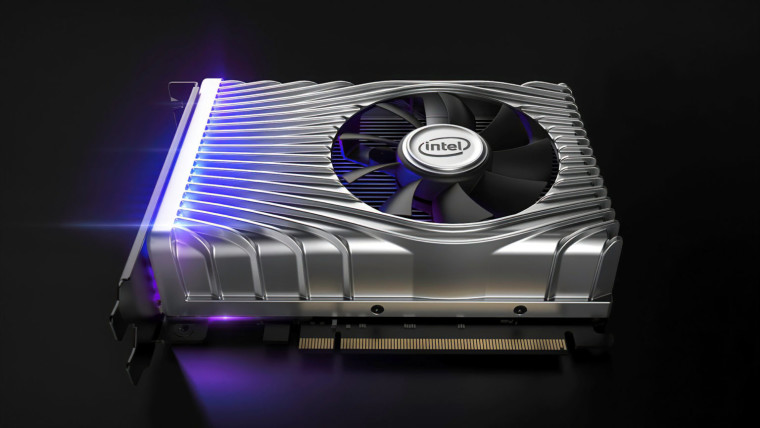 Today is a historic day for PC as Intel, after failing to do so in the past, has finally launched its first discrete GPU based on Iris Xe architecture. The company announced its plans for DG1 (probably short for Desktop Graphics 1) last year at CES 2020 where we were teased with an early variant of the GPU running Destiny 2. Since then, we have seen the performance of Intel's Xe-LP in Tiger Lake laptops. For example, the Dell XPS 13 9310 that we reviewed has the Intel Core i7-1165G7 with integrated 96 Iris Xe Execution Units (EUs). The Iris Xe desktop version that Intel launches today has 16 fewer units at 80. However, the performance of the graphics card may not be far behind the 96 EU mobile integrated variant due to the former being a desktop part and shouldn't be constrained by heat or power like in laptops, and the GPU also has the entire memory bandwidth as well as the dedicated 4GB VRAM all to itself.
Intel has worked with ASUS and another AIB partner to release the Iris Xe desktop card. A couple of pictures of the cards from the two partners has also been unveiled. Oddly, Intel has referred to the other AIB partner simply as "other partners" (and it is allegedly Colorful according to German media outlet hardwareLUXX)
Above we have the ASUS' variant that appears to be a passively cooled solution, which could be ideal for a silent PC setup, while below is the alleged Colorful's more colorful dual-fan edition.
As Iris Xe features AV1 decode acceleration - something which other lower-end desktop GPUs currently lack - it should be useful for modern Home Theatre PCs (HTPC) or Media PCs. Iris Xe also supports DP4a deep-learning inference acceleration and could be helpful as a cheap accelerator for AI and ML workloads to assist the CPU.
For now, Intel's Iris Xe discrete graphics will be sold by OEMs and system integrators only. Intel also seems to be hinting that systems with this GPU won't be too pricey as they will be targeting the lower end "high-volume, value-desktop market" with this. So while Intel currently isn't looking to lock horns with the big boys AMD and Nvidia at the high end, they definitely plan to do so sometime later in the year.
Source and images: Intel