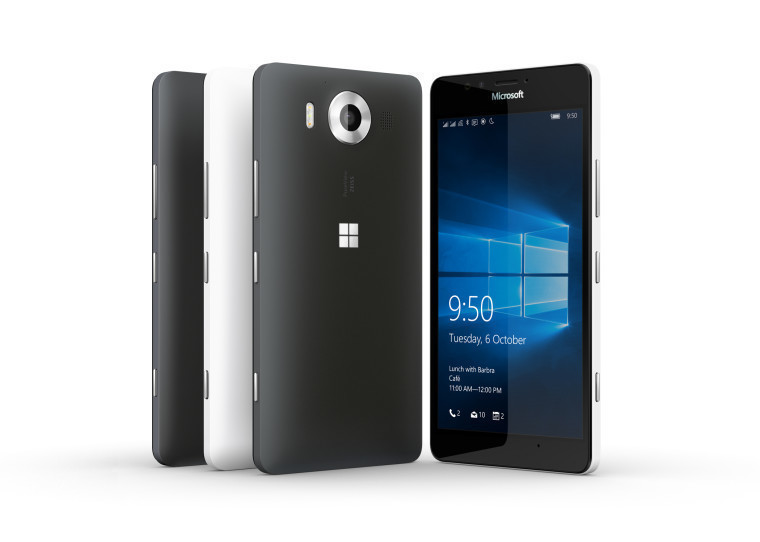 The smaller of Microsoft's two Windows 10 Mobile flagships, the Lumia 950, has dropped to its lowest price so far in the UK.
Microsoft originally listed the Lumia 950 at £499.99 SIM-free last year, but slashed £50 off its price before pre-orders opened. After independent retailers quickly pushed their pricing down even further, Microsoft eventually responded by reducing the 950's price on its own store to £419.99, but the cost of the handset has continued to fall elsewhere.
Until now, its lowest UK price was £379.99 at Expansys - but that retailer has now cut a further £10 off the device. You can currently buy the white Lumia 950 for £369.99 there, including a free case for the handset.
Only very limited stocks of the white model remain in stock. Significantly, the black version is now listed on the Expansys site as having "been discontinued". This doesn't mean that the Lumia 950 has reached the end of its retail life; rather, it appears that the retailer itself does not plan to continue selling the device.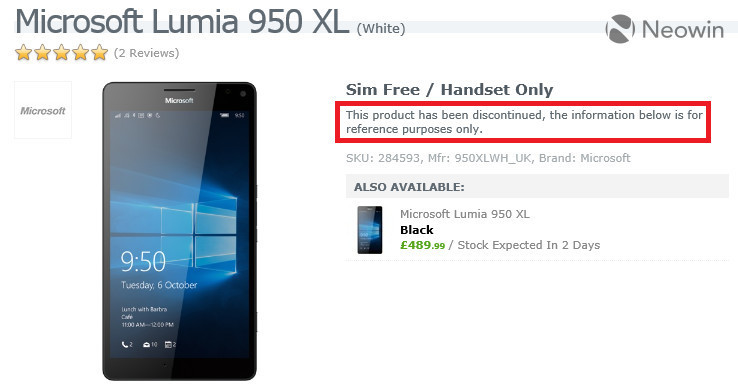 The same 'discontinued' notice has been applied to the white version of the Lumia 950 XL, although the retailer does say that it's expecting fresh stocks of the black version in the next two days.
Source: Expansys