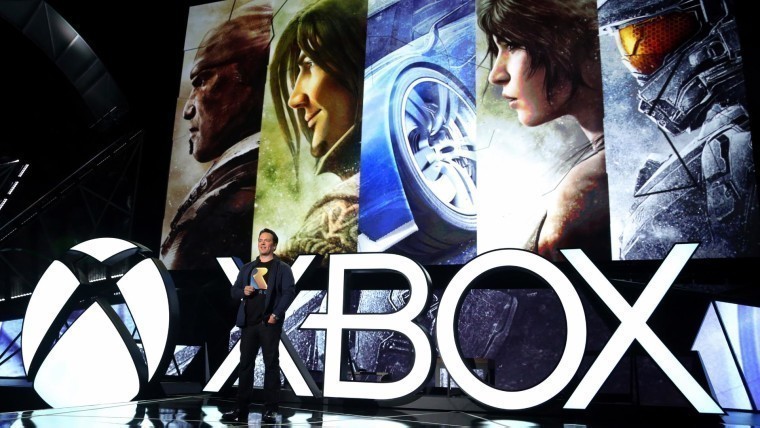 Microsoft has added five more titles to the list of Xbox 360 games that are backward compatible with the Xbox One. The fresh additions bring the Backward Compatibility list to a new milestone: it now has over 200 games on it, or more specifically, 203.
Of course, this week has been flooded with Xbox news, as the E3 conference has been going on all week. At its press conference, Microsoft unveiled the new Xbox One S, a slimmed down version of the console. The firm also announced a more powerful version of the console - codenamed Project Scorpio - which is coming in 2017.
Here are the games that were added today:
Babel Rising (Not available in the Xbox Store)
Babel Rising lets you play as a God and use your powers to prevent humans from building the tower of Babel. Hurl bolts of lightning, cause massive earthquakes, or unleash gigantic floods upon the Babylonians. Face a wide range of challenging enemies and levels and use Kinect to get a unique feeling of power!
Ready to start down the road to excellent mental fitness? Upgrade to the full version of Brain Challenge™ to unlock twenty different mini-games in five brain-building categories. Daily exercises challenge you to increase your mental capacity: they never repeat, and the better you do, the harder they get! Challenge your brain, monitor your progress, and watch your mental capacity grow!
Take on the role of Conrad B. Hart of the G.B.I. and uncover a vast and deadly alien conspiracy that threatens everything it means to be human. But before you can save the human race you must rediscover who you are, as you desperately search for the missing data files containing your memory to piece the puzzle together. 20 years after the original game's launch, Conrad is enlisted back to active service for the triumphant return of one of the best adventure-action games ever created. It's Flashback re-imagined by its creators.
Left 4 Dead™ is a new game that casts up to four "Survivors" in an epic struggle against hordes of swarming zombies and terrifying "Boss Infected" mutants. Are you ready for the Zombie Apocalypse?
The highly anticipated sequel to 2007's Game of the Year, Portal 2 is a hilariously mind-bending adventure that challenges you to use wits over weaponry in a funhouse of diabolical science. Using a highly experimental portal device, you'll once again face off against a lethally inventive, power-mad A.I. named GLaDOS. Break the laws of spatial physics in ways you never thought possible, with a wider variety of portal puzzles and an expansive story that spans a single player and co-op game mode.
The games are available now, so if you want them, head over to the Xbox Store and then download them to your Xbox One console. If the game you're waiting for still isn't on the list, don't worry, as Microsoft is rapidly adding titles every week.