Microsoft has been adding quite a few features to its Teams online communication software lately, with some more stuff planned in its roadmap too. Now, it has revealed some new partner integrations for Teams which will allow users to deliver professional grade broadcasts.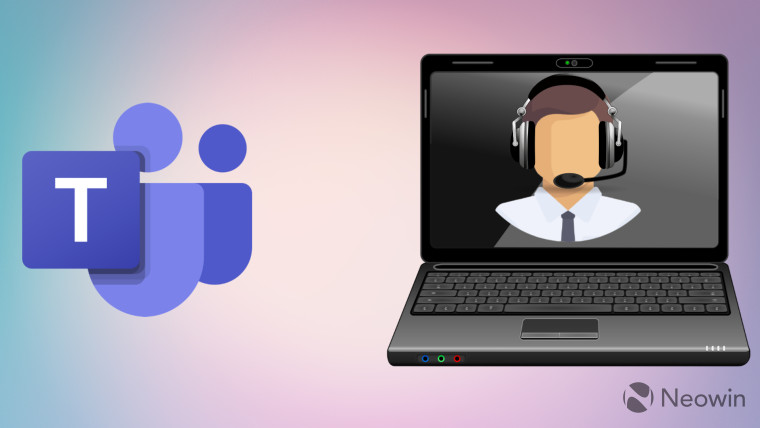 There are four new partner integrations to speak of, all revealed at the NAB Show 2022 in Las Vegas. Microsoft has worked with leaders in the industry and allowed them to leverage its broadcast development kit (BDK), made available last year, so that they could integrate their professional grade software and services in Teams.
First, we have Evertz' BRAVO Studio, which is now generally available. This is a web-based cloud-powered virtual production solution in which "individual participants of a Teams meeting are treated as individual sources for the production". Microsoft has noted that BRAVO Studio can also output its produced content within a Teams meeting.
Next, we have Avid whose selling point is "over-the-shoulder" collaboration and video editing. Available in preview, this integration makes use of Avid's Media Composer and streams over-the-shoulder experiences directly to Teams at a low latency using Secure Reliable Transport (SRT). The production team can use this to review, edit, approve, and share content in a collaborative manner.
The third integration is with Epiphan, which is making its Epiphan Connect software available in preview. This is a pretty interesting cloud-based tool which allows you to pull video feeds from up to nine participants and a shared screen to any hardware or software capable of processing the SRT protocol. Content can be streamed at 1080p at 30fps with branded layouts, dynamic graphics, and live switching.
Finally, LiveArena has introduced its AI Producer capability for Teams, available as an extension from the Teams app store. This service empowers creators to take care of the end-to-end production process with the help of AI. This content produced by the AI in an automated manner can be streamed live or exported to OneDrive.
Microsoft says that enabling professional grade content production in Teams is a key focus area for the company and the latest integrations make significant strides in this domain.