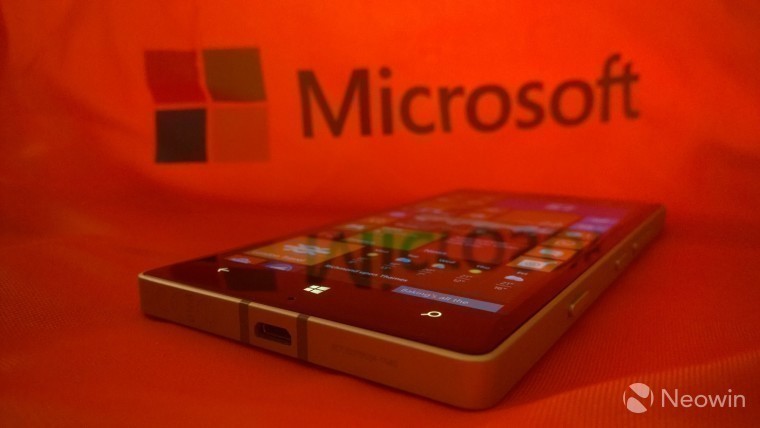 Last week, Microsoft published its latest earnings report, sharing details of a strong quarter for its cloud, Office and Surface businesses. But unsurprisingly, it was another disastrous few months for its phone hardware business, with quarterly revenue dropping to around $300 million, down from $2.6 billion two years earlier.
Microsoft is in the process of 'restructuring' its phone business, amid declining demand for its own handsets and Windows phones built by its partners - global market share for Microsoft's mobile platform dropped to just 0.6% earlier this year. At this week's WSJD conference, Microsoft CEO Satya Nadella acknowledged the company's lack of success in the smartphone market, but remained optimistic about its future prospects.
"We clearly missed the mobile boom, there's no question," he said. "Our goal now is to make sure we grow new categories."
Nadella added:
We have devices which are phones today but the place where we are focused on, given where the market is, is what is the unique thing that our phone can do. We have a phone that in fact can replace your PC, the same way we have a tablet that can replace your laptop. Those are the categories that we want to go create.
However, Microsoft's two handsets that offer the PC-like functionality that Nadella described - the Lumia 950 and 950 XL - are already a year old, and reaching the end of their retail life. The much-rumored 'Surface Phone', which some believe will redefine the idea of a smartphone, is believed to be at least a year away, and may not arrive until 2018.
Nadella said that Microsoft is keenly focused on developing a strong presence in emerging product categories, such as mixed reality with its Windows Holographic platform and HoloLens headset.
Source: Mashable
Editor's note: The title of this article was changed shortly after publication to correct the quote made by Satya Nadella, which was reported by Mashable as Microsoft having "missed the mobile phone", but by Engadget as "missed the mobile boom".