Microsoft first unveiled Windows Phone 8.1 Update (known also as 'GDR1' or 'Update 1') way back in July 2014. It was packaged for the company's own handsets as the 'Lumia Denim' update, which was announced in September, and included not just the GDR1 OS improvements, but also new firmware on certain devices.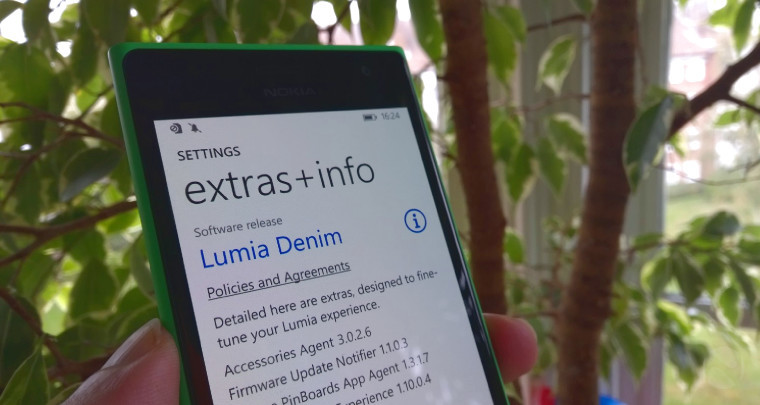 Denim is currently rolling out to Lumia handsets around the world, but as with other updates, it's taking its time making its way to every device, market and carrier combination, of which there are literally hundreds worldwide.
The slow pace of the rollout is, of course, frustrating for those waiting for the update to arrive on their handsets. But for those in India, at least, the wait will soon be over.
Microsoft India has advised those enquiring about Denim delivery that it "will roll out to all Lumia smartphones running Windows Phone 8.1 by the end of this month". That's very reassuring - although it's not the first time that Microsoft has outlined a timeframe for completing its Denim rollout.
When Denim was originally announced in September, Microsoft told various publications, including Neowin, that it intended to upgrade all WP8.x devices in the UK by Christmas. However, not a single handset received the update until a week before Christmas, and even now, many Lumias in the UK are still waiting.
Given that just one Lumia model - the unlocked Lumia 520 'country variant' - out of 19 available in India has so far received Denim, Microsoft's claim that the update will reach all handsets in the next eleven days certainly seems ambitious. But it may also indicate that the company plans to increase the pace of its Denim rollout in the coming days - at least in India.
Once Denim is out of the way, Microsoft will be turning its attentions to its next update. Although much of its development work is now focused on its next-gen Windows 10 OS, the company recently published documentation related to 'Windows Phone 8.1 GDR2', indicating that a further OS update will be released before Windows 10 for phones is launched later this year.
Source: @MicrosoftIndia via Windows Central