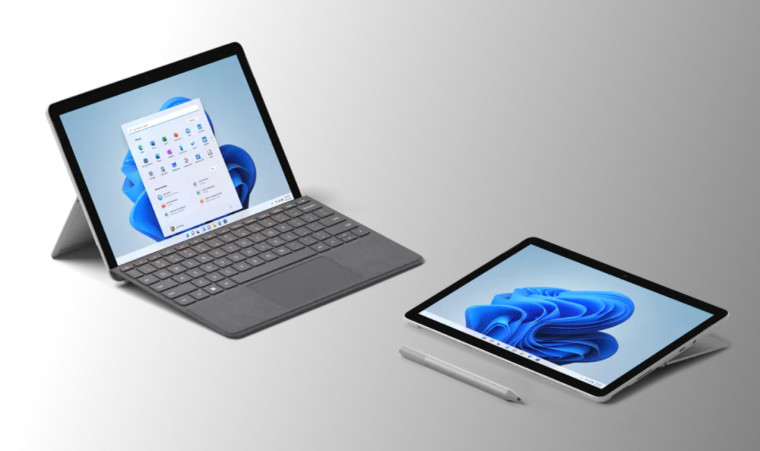 Microsoft may have postponed its plans to refresh the Surface Go device with the new ARM processors in favor of the new entry level Intel processors.
According to a report from the Windows Central, Microsoft has pushed its plans to go ahead with ARM chips for Surface Go this year. Earlier, Microsoft had intended to go forward with the Surface Go refresh featuring ARM Qualcomm 7c processor.
According to sources, Microsoft is postponding Surface Go with ARM chip in favour of Intel's new N200, an entry level mobile processor. It features four cores and four threads, along with a maximum turbo frequency of 3.7GHz. The N200 also comes with 6MB Intel Smart Cache and has a maximum TDP of 6W. Intel had announced the N200 processor in Q1 of 2023.
The new Intel processor will give the upcoming Surface Go a decent performance boost when compared to the existing Surface Go 3 which is powered by Intel Pentium Gold 6500Y or Core i3-10100Y processors.
Windows Central notes that the new Surface Go will retain the similar form factor as its predecessors but will be easier to repair. Furthermore, Microsoft seems to be planning to target business users with the Surface Go so the new device may be called Surface Go+, instead of Surface Go 4. This is similar to the Surface Pro 7+ that was announced for businesses and educational customers back in 2021. The move may also explain why Microsoft is going with Intel instead of ARM as Intel will provide much better software support for commerical and business users.
While Microsoft has pushed its plans for ARM on Surface Go, the report claims that it is not cancelled. So, there is a chance that we could see an ARM powered Surface Go in the future. As for the Surface Go with Intel processors, Microsoft is expected to launch the new hardware along with the refreshed Surface Laptop and Surface Pro at its Surface event this fall.