Earlier today, Microsoft revealed that it was bringing an end to its Nokia X range of Android phones, with plans to transition some of these devices to the Windows Phone platform. But the company is going much further than this, as part of a major restructuring of its devices portfolio, which will soon see the company focusing exclusively on Windows Phone in the mobile space. 
Microsoft executive (and former Nokia CEO) Stephen Elop said in an email to company employees today that its Smart Devices and Mobile Phones business units will be consolidated "into one phone business unit that is responsible for all of our phone efforts." This unit will be headed up by Jo Harlow who moved to Microsoft as part of its acquisition of Nokia's devices business earlier this year.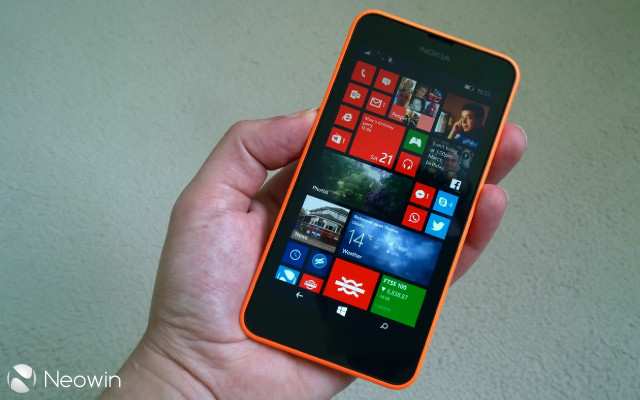 Microsoft will now consolidate all of its mobile efforts around Windows Phone
In a separate internal email, Harlow revealed that the company will now begin the process of phasing out not just Nokia X, but also its Asha and Series 40 feature-phones. "With the clear focus on Windows Phones," she wrote, "all Mobile Phones-related services and enablers are planned to move into maintenance mode, effective immediately. This means there will be no new features or updates to services on any Mobile Phones platform as a result of these plans." 
This does not, of course, mean that existing devices will suddenly stop working, but the process of winding down support for these handsets will begin today. Harlow said that Microsoft is "committed to supporting our existing customers, and will ensure proper operation during the controlled shutdown of services over the next 18 months. A detailed plan and timeline for each service will be communicated over the coming weeks."
Microsoft - and before that, Nokia - have expended considerable time and resources into trying to generate developer support for the Nokia X platform in particular, including many dev-focused events around the world in recent weeks. What do these changes mean for developers? "To focus on the growing momentum behind Windows Phone," Harlow said, "we plan to immediately begin ramping down developer engagement activities related to Nokia X, Asha and Series 40 apps and shift support to maintenance mode." 
Hardware is not the only casualty under Microsoft's new plans. As The Verge reports, Nokia's popular MixRadio music streaming service (formerly Nokia Music) looks set to be divested from Microsoft's software portfolio. The company is still considering its options with no decisions yet finalised about its future, but says it has received "strong interest" from third parties with regards to a sell-off. Curiously, in a now-deleted tweet, the @MixRadio Twitter account implied that this wasn't the case. 
Nokia Xpress Browser is also facing the same fate: "We plan to consider strategic options for Xpress Browser to enable continuation of the service outside of Microsoft," Harlow said. 
With its low-cost feature phones now effectively dead-ended, Microsoft will be under increasing pressure to bring its Windows Phones down to ultra-low price points. The cheapest new Windows Phone handsets still cost around $100, while Android smartphones can be purchased for half that amount. 
Source: The Verge