We are at the end of yet another week, which means that it is time to recap what happened in the world of Microsoft in the past few days. This week was quite eventful, especially if you're interested in news related to Microsoft Edge, Windows 11 builds, and a festive Windows Ugly Sweater. Read on to to check out the weekly digest for the week of November 28 - December 3.
Browser Wars
If you were wondering if you had traveled back to the early 2000s this week particularly when it came to your browser choice, that'd be understandable. Microsoft went a bit on the offensive this week by showing native prompts to consumer when they attempt to download Google Chrome via Microsoft Edge.
These prompts refer to Chrome as a "so 2008" browser, and say that users should stick with Edge because it is apparently more trustworthy. While the messages shown by Microsoft are very casual and tonally light, it's got many of our readers as well as other people on social media forums wondering if the company is being too desperate.
When it comes to allowing people to change the default browser in Windows 11 itself, Microsoft seems to be testing an easier process with build 22509 in the Dev Channel.
Users can now utilize a single button to change the default browser for some extensions simultaneously. This is in stark contrast to the current generally available method in which you have to painstakingly change the default browser for each extension. It's not a massive improvement, but it's definitely a step in the right direction. That said, we don't know when, or if, this change will be made available to the general public.
In related news, Edge Canary got a couple of decent features this week too. Tab search is now enabled by default, and those who utilize Xbox Cloud Gaming will be pleased to know that they can test a new capability called Clarity Boost during their streaming sessions. As the name suggests, this visually upgrades some aspects of the game-streaming experience and is only available on Edge Canary for now.
Teams is Essential(s)
Microsoft rolled out a new offer for small businesses who utilize Teams for online collaboration and communication. Dubbed Teams Essentials, this enables the target audience to use a variant of Teams that is more feature-rich than the free version with capabilities like meeting timings going up to 30 hours, 10GB of cloud storage, and the ability to host 300 people in a group called. Priced at $4 per user per month, Microsoft is calling Teams Essentials the "most affordable all-in-one solution", but on paper, it does sound like a difficult sell against Microsoft 365 Business Basic that offers even more advanced capabilities and software at the cost of $5 per user per month.
That's not all in the world of Microsoft's Office-based offerings though. The company has started rolling out the Office visual revamp to more users. As it stands, the redesign is available for 50% of Current Channel users on Windows 10 and for everyone on Windows 11. It brings in some minor UI changes like Fluent Design and Dark Mode, but Microsoft plans on enabling other elements like the Mica background effect soon. You can trigger this revamp by clicking on the megaphone icon on the top-right corner of the title bar of your Office app and then switching on the toggle in the Coming Soon pane. The same toggle can also be used to return to the existing UI.
Finally, if you use OneDrive on the web to manage photos, you'll be happy to know that the ability to add filters is now available. Another capability that will be coming later this month is the ability to annotate and markup photos.
Windows Ugly Sweater and Windows 11 enhancements
If you're a fan of Microsoft-branded merchandise, you should probably check out this year's Windows Ugly Sweater. The apparel is based on Minesweeper and retails for $74.99, excluding shipping costs. As a part of this holiday celebration, Microsoft is also pledging $100,000 to AbleGamers - a charity aimed at combating social isolation, foster inclusive communities, and improve the quality of life for people with disabilities.
In other news, Windows 11 Insiders on the Dev Channel were treated to build 22509. This is a relatively major update that addresses some issues related to the Start menu and the Taskbar. New layout options have been added to the former while the ability to display the date and time on secondary monitors has been added to the latter. Other changes also include the migration of more Control Panel capabilities to the Settings app and tons of other bug fixes. Check out the complete change log here.
Paint on the Windows 11 Dev Channel received an update too. It brings some UI elements more in line with the OS' design language and also fixed issues related to text boxes, languages, and more.
In news related to Windows 11, AdDuplex survey data shows that the OS is now on 9% of PCs. This is a significant increase over the 5.1% figure reported back in October. That said, if you're utilizing Windows 11 and are not happy with some of the changes, do check out ThisIsWin11 which features a bunch of utilities for customization.
Dev Channel
Under the spotlight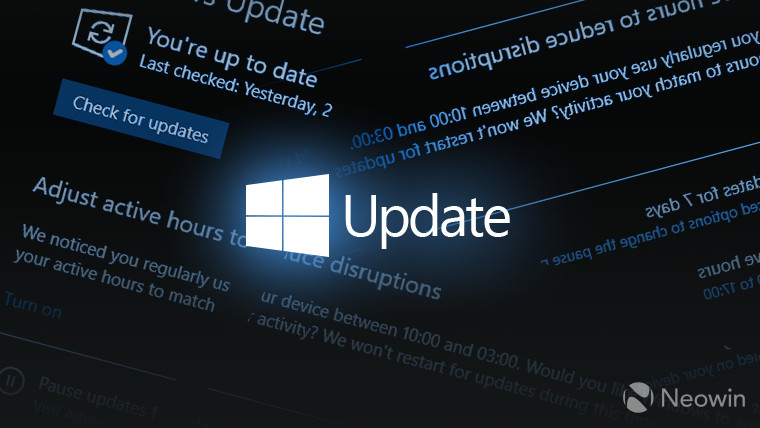 This week, I argued that Windows Update should show more information about patches by default. As it stands, users are forced to find Microsoft's KB articles and change logs, or rely on third-party news outlets like Neowin to find out what's new in each update. This information should be natively integrated - but still optional to view - into Windows. Check out my thoughts on the topic here.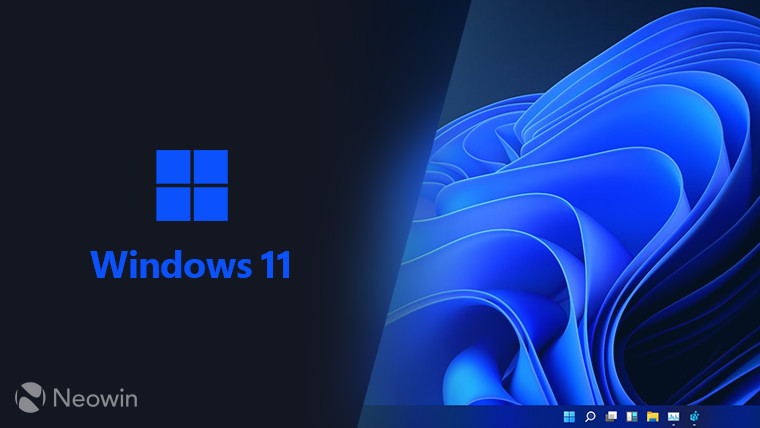 We also discussed the top 10 changes that people are requesting for Windows 11 on the Feedback Hub. Most are related to the Taskbar and the Start menu, but one demands to remove the TPM requirement too. We have also outlined Microsoft's responses to all the feedback items. It's definitely an interesting list and you should check it out here.
Logging off
Our most interesting news item of the week is not related to Microsoft but is definitely worth highlighting. Eccentric entrepreneur Elon Musk has seemingly taken a leaf out of Apple's book and announced a $50 "Cyberwhistle". The collectible item is made of stainless steel and its design is inspired by Tesla's Cybertruck. The Cyberwhistle went out of stock hours after Musk's Twitter reveal but you can still check out the dedicated product page here.
---

If you'd like to get a weekly digest of news from Neowin, we have a Newsletter you can sign up to either via the 'Get our newsletter' widget in the sidebar, or through this link.
Missed any of the previous columns? Check them all out at this link.