The announcement of the closure of Mixer, as well as the majority of Microsoft's retail stores, plus the reveal of some other interesting updates, all took place this week. Deferring of feature updates by business users can now only be done by IT admins using Group Policy, and the problems with the May 2020 Update continue You can find that, as well as much more, below, in your Microsoft digest for the week of June 20 – 26.
No more Mixer
We begin with some gaming news concerning the software giant's very own streaming platform, Mixer.
It was bought by the company nearly four years ago - when it was still called Beam -, then renamed to Mixer in 2017, and saw pretty big recent investments meant to secure exclusive streamers like Shroud and Ninja from rival Twitch. That however hasn't had too big an impact on the overall viewership, since the streaming platform saw a barely noticeable increase in the months of April and May.
As such, Mixer is being killed off on July 22, and all partnered streamers will be grandfathered into the partner status on Facebook Gaming. This is with whom Microsoft is partnering, not just to help these creators transition, but also in order to leverage the user base for Project xCloud. As per Phil Spencer, Facebook integration will not be forced upon folks on Xbox. The streaming tech behind Mixer will live on and be integrated into Teams.
Moving on to better news, the Games with Gold for July have been announced, and are as follows: WRC 8 FIA World Rally Championship (Xbox One, claimable July 1 – 31), Dunk Lords (Xbox One, claimable July 16 – August 15), Saints Row 2 (Xbox 360, claimable July 1 – 15), and finally, Juju (Xbox 360, claimable July 16 – 31). Keep in mind that you can still claim Shantae and the Pirate's Curse for the Xbox One and Sine Mora for the Xbox 360 until the end of the month, and Coffee Talk for the Xbox One until July 15, all from the previous wave of Games with Gold.
On the subscription front, you're already able to play Night Call, Observation, The Messenger, and Streets of Rogue via Xbox Game Pass on console, with West of Dead and Observation making their way to the subscription on PC.
There are also some games being removed from Game Pass on both platforms. On PC, Battlefleet Gothic: Armada, Die for Valhalla! will be leaving at the end of June. On console, you'll say goodbye to Life is Strange 2, and on both platforms, Metal Slug X, Metro Exodus, Neon Chrome, Shadow Tactics: Blades of the Shogun, SteamWorld Dig 2, and The Flame in the Flood will be removed too. Don't forget that subscribers get a 20% discount to purchase any game before it gets removed.
Flipping over to first-party news, Flight Simulator Alpha 5 has been announced for early July, and more invites are being sent out now. Additionally, custom servers for Sea of Thieves are in the works, and will be coming soon to Insiders.
Insiders on PC will be able to test the PC port of Halo 3 until June 29 thanks to another extension of the test period, and Microsoft has at long last begun revealing more details about Halo Infinite via a brand-new teaser. This one pretty much confirms the return of the Banished, a faction first present in Halo Wars 2. The teaser isn't s a surprise, given that Microsoft will have a dedicated first-party event in July.
Last but not least, the Minecraft Nether Update is available now, brining new biomes and mobs, while the Jungle Awakens DLC for ARPG spin-off Minecraft Dungeons is set to drop on July 1.
No more retail stores
In a move that's perhaps expected by some, the Redmond giant announced this week that it would make a "strategic change" to its retail operations by closing down nearly all of its physical stores around the world and in the U.S. The four locations spared from this are the store inside its Redmond campus, Oxford Circus, London; Westfield Sydney, Sydney; and the retail space on Fifth Avenue in New York. All retail employees will now serve customers, small businesses, enterprise, and education clients via Microsoft's corporate offices or remotely.
Speaking of remote, Microsoft is beefing up its customer-facing offering for Teams by adding text, chat, and video call features, as well as a dashboard for one-to-one and group chats. Beyond that, there's also integration with Microsoft 365 apps, and even a 'Safe' feature to store and share sensitive information like Wi-Fi passwords and logins. This feature set is rolling out gradually in preview to Teams users on iOS and Android.
What you don't need to be an insider to get, nor have patience for is a 300-user limit in Teams calls, available now. Specifically, the this is the number of people in a meeting who can chat and call in, though the number of people in a video or audio call from chat is limited to 20. Furthermore, the new 300-user limit is not available for the Government offerings, which are still stuck with the previous 250-user limit.
No more UI to defer feature updates
One of the more important bits of news this week is that Microsoft has quietly removed the ability for Windows 10 business users to defer feature updates. Beginning with the May 2020 Update, you're no longer able to find the setting in the UI under 'Advanced options' in Settings > Windows Update if you are a business customer. Instead, this will be decided handled IT admins via Group Policy.
On the subject of updates, Microsoft has acknowledged that there is a bug in Windows 10 1809 (October 2018 Update) and newer, which causes the Local Security Authority Subsystem Service (LSASS) to fail on some devices, forcing a system reboot. The only workaround right now is to uninstall the June Patch Tuesday cumulative updates, as well as the patches for the printing issues which were rolled out last week.
Continuing with bugs, folks running the May 2020 Update (v2004) may find that OneDrive Files On-Demand as feature is broken. There are workarounds available – like resetting OneDrive -, though these are unofficial and do not seem to fix the problem for all users.
As far as Insider builds are concerned, 20152 was pushed out to the Dev channel, fixing some UI problems and the unexpected removal of Notepad when resetting your PC. The known issues list is longer this time, featuring bugs such as games and apps failing to install or launch or the triggering of bugchecks if you have an Xbox controller connected to your device.
Build 20152 of the Server Insider Preview is out too, though as usual, there's no accompanying changelog. In fact, there hasn't been one since January's build 19551.
Dev channel
Logging off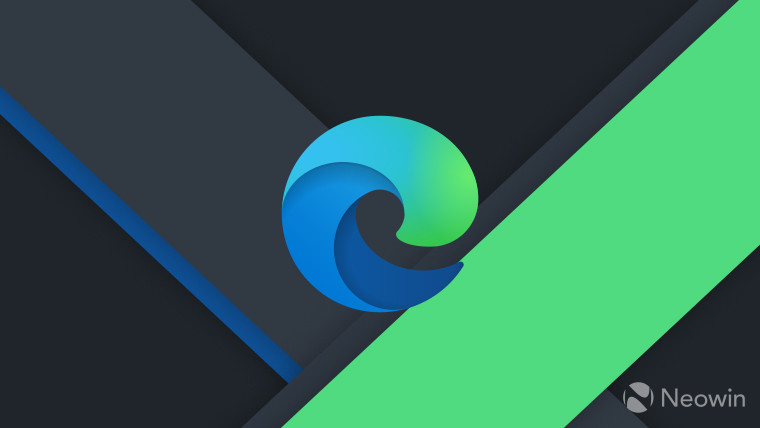 Like we've done last week, we round this off with bits of news about Edge, some good, some not so good.
Starting with the not so good, Microsoft has acknowledged that there is a bug causing YouTube playback errors in all versions of Edge. This failure in playback seems to be related to the enablement of the AdBlock or AdBlock Plus extensions, though Microsoft has confirmed that it's working on a fix. Until that comes out, and given that Canary, Dev, Beta, and Stable variants are affected, your best bet is to disable these extensions for now.
On the Dev side, build 85.0.552.1 is out with minor management policy features and fixes, while testers using the Canary channel build 85.0.555.0 or higher can now make use of sidebar search.
Finally, the Password Monitor feature, first announced in March, has now started rolling out to Insiders running either Dev or Canary builds, with Beta users presumably getting this at a later date. Given that the rollout is staggered, not everybody will see this at the same time, regardless of test channel.
Missed any of the previous columns? Be sure to have a look right here.