This week brought the usual set of Patch Tuesday updates, a number of Insider previews, and a rather interesting announcement from MachineGames, the previously ZeniMax and now Microsoft / Xbox Game Studios subsidiary. You can find info about that, as well as much more below, in your Microsoft digest for the week of January 10 - 16.
Writers of the lost art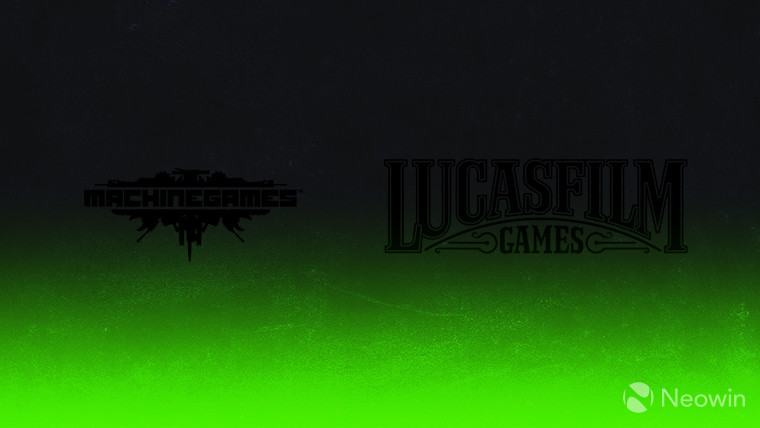 Back in September of last year, Microsoft announced that it was acquiring Bethesda's parent company, ZeniMax Media in a deal worth $7.5B. As a result, there was an interview with two of the most well-known folks on the Bethesda side, Pete Hines and Todd Howard. What everybody seems to have missed was the range of Indiana Jones-related paraphernalia present behind Todd Howard. As it turns out, this was yet another, pretty clever hint at a game announcement which showed up this week.
Born as a partnership between the newly-(re)announced Lucasfilm Games and Bethesda subsidiary MachineGames is an upcoming "wholly original, standalone title" in the Indiana Jones series. Helmed by Todd Howard as the executive producer, the project is currently in its early stages. Needless to say, this may very well end up being an Xbox and PC platform exclusive, as Microsoft is preparing to close its ZeniMax acquisition this year.
In other gaming news, Dead Rising and Breakdown are now free to get if you have an Xbox Live Gold subscription, and for fans of the red and white combo, there's now a Pulse Red variant of the latest Xbox Wireless Controller. It's set to debut February 9 for $64.99. Folks in China however are already able to pick up the controller as of January 12.
A range of patches
Besides being the second full week of January, this week was also host to the second Tuesday of the month, which is usually when Microsoft releases a range of patches for all of its supported operating systems. If you're on Windows 10, these are:
May 2020 Update / October 2020 Update (2004 / 20H2): KB4598242, builds 19041.746 / 19042.746 – includes a number of security updates for scenarios when you need to use external devices, as well as for basic Windows operations.

Known issues: The same user certificate known issue appears in this build, as does a bug with the Japanese IME and Furigana characters.

November 2019 Update (1909): KB4598229, build 18363.1316 – very similar changelog to the updates above, with the mention that this also includes security updates for Office products. Another thing worth mentioning is that this update isn't coming to the May 2019 Update (1903), as support for it ended last month.

Known issue: This update only contains the user certificate known issue from the known issues list above.

October 2018 Update (1809): KB4598230, build 17763.1697 – supported for Enterprise and Education SKUs.
April 2018 Update (1803): KB4598245, build 17134.1967 – supported for Enterprise and Education SKUs.
Creators Update (1703): KB4599208, build 15063.2614 – supported for Surface Hub only.
Anniversary Update (1607): KB4598243, build 14393.4169 – supported in the Long-Term Servicing Branch.
Windows 10 RTM (1507): KB4598231, build 10240.18818 – supported in the Long-Term Servicing Branch.
Naturally, as Windows 7 and 8.1 are still supported, those operating systems got updates too. Curious folks, here's what you need to look out for:
Windows 8.1: KB4598285, KB4598275 (security-only) – the monthly rollup which includes some security enhancements for the Printer RPC authentication, and has the same CSV error that's been plaguing this OS for a while.
Windows 7: KB4598279, KB4598289 (security-only) – very similar changelog to the monthly rollup for Windows 8.1, even down to the known issue.
Keep in mind that the Windows 7 updates are only received by business who pay for these extended security updates (ESUs), the price of which is set to double soon.
Builds galore
We obviously couldn't have ignored the fact that Microsoft also likes to put out Insider builds for just about everything under the sun.
As such, the company released Edge Dev 89.0.760.0, which brings the Password Monitor feature to those on macOS, as well as a Fluent Design icon refresh for Teams Public Preview testers.
Speaking of refreshes, the company is gearing up to release a major UI overhaul of Windows 10, due for release in the second half of 2021. Referred to via the umbrella term Sun Valley, it'll include changes to the Start Menu, taskbar, Action Center, built-in apps and other features, seeking to add more of those ever-pervasive rounded corners.
We've seen some of that with Windows 10X which was revealed in October of 2019. Since then, the company has been radio silent on it, going as far as to just not release the flagship product that would showcase this OS, the Surface Neo. For those curious to see how the operating system functions, a near-final build has leaked online, and we have a hands-on video with it.
Moving on to other bits of software that the company actually wanted to release, build 21292 of Windows 10 made its way to the Dev channel, including fixes for the news and interests feature that debuted in build 21286. There are of course other fixes included, but the known issues list is about as long as the fixes list, so have a gander at it if you're curious before installing this build.
This same week, Microsoft also released 21292.1010, a cumulative update to the build above that's meant to test the servicing pipeline. If you use x64 emulation on ARM PCs, the update does break this feature.
Finally, there's also the Server Insider build 20282, which once again is missing its companion blog post. It's possible there's just nothing new in this build, which is why the company didn't bother releasing a post about it.
Dev channel
Logging off
We end the column with a couple of Microsoft departures.
First in line is Brad Anderson, Corporate VP of Commercial Management Experiences. Following a tenure of more than 17 years at the company, the exec will be joining Zig Serafin's Qualtrics firm as President of Products and Services. Serafin is another 17-year veteran of the Redmond giant, who was joined by former Chief Experience Officer Julie Larson-Green in 2017. As for Anderson, he joined Microsoft back in 2003 from Novell, first as GM of SCCM (System Center Configuration Manager), then as Corporate VP in some capacity since 2007.
The second departure this week is Julia White, who's been with the company for the last two decades. In her now former role at Microsoft, White was a Corporate VP of Product marketing for Azure, Dev Tools, and Server. She will be joining SAP as Chief Marketing Officer and Solutions Officer. Julia White started as a PM for the Server division in 2001, and has been in the current role for the last five years.
Missed any of the previous columns? Be sure to have a look right here.