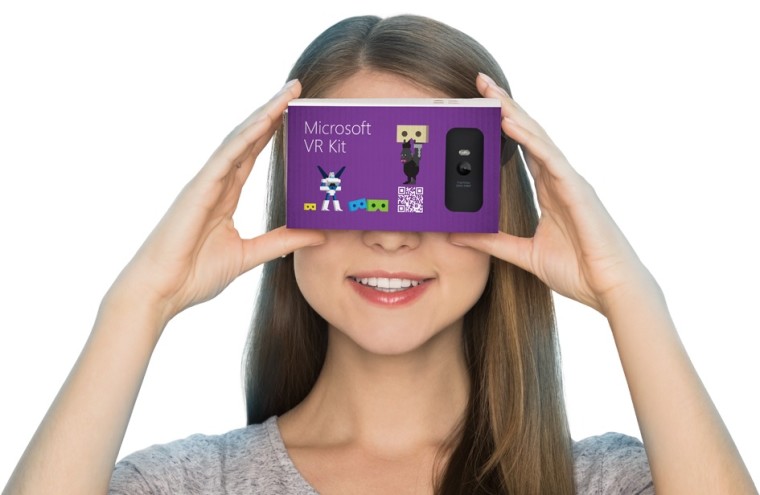 The DIY virtual reality kit from Google might soon be getting some competition from Microsoft as the company's Russian website has revealed the 'VR Kit' for a developer contest.
Microsoft Russia is holding a hackathon on October 17 and virtual reality seems to be the focus of the event, according to the company's promotional website. Developers will be provided with a device called 'VR Kit' which is unrelated to the company's other product, the HoloLens.
Much like the Google Cardboard, the user will need to place their smartphone in the VR Kit and the phone's screen would be viewed from lenses placed at a specific distance inside the fully assembled box. Google made the specifications and cutout designs of the Cardboard available for all, which later enabled OnePlus to and countless others to sell its own version and it looks like Microsoft will do so as well.
There isn't much known about the company's plans for VR Kit other than then appearing at the hackathon, which would be accepting apps in categories such as games, education and enterprise. Interested developers from Russia can head to the link in source to participate in the event.
Source: Microsoft Techdays via Thurrott.com | Image via Microsoft