Just under three weeks ago, Microsoft unveiled a new generation of devices, including the Surface Pro 4, and the all-new Surface Book, which the company calls 'the ultimate laptop'. Those devices are now available in the US and Canada - but those in other parts of the world will have to keep waiting for now.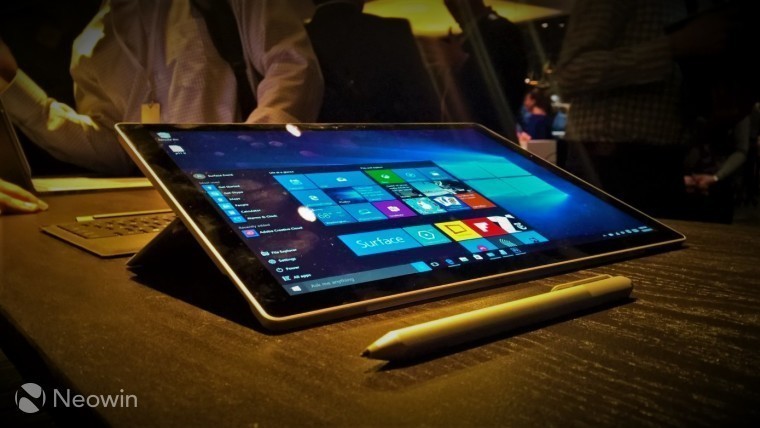 Microsoft says it will have "limited quantities in store today" of the Surface Book, but the company's Panos Panay also notes that "the initial reaction to Surface Book and early pre-order activity has exceeded expectations", resulting in stock limitations.
Pre-orders remain open via the Microsoft Store site for those who can't get to a physical store, but shipments are estimated between 4 and 7 weeks for most models, and the Intel Core i7 variant with 1TB storage is not expected until January.
There's no new information yet regarding availability in other parts of the world though - Microsoft says only that "additional markets [will] follow in November."
There appears to be more availability of the Surface Pro 4 though, with Intel Core m3 and i5 models in stock online, and shipments of i7 models expected to begin on November 20 for those who order today. You can also try your luck in stores, including the new Flagship Microsoft Store in New York City - you can find out more about that here.
Microsoft will be releasing more new hardware in the US and Canada in the days and weeks ahead. Later this week, its Band 2 wearable device will go on sale, priced at $249.99; and next month, its new Windows 10 Mobile flagships, the Lumia 950 and 950 XL will go on sale, followed in December by the low-cost Lumia 550.
Source: Surface Pro 4 / Surface Book (Microsoft Store)
More information: Windows Devices Blog