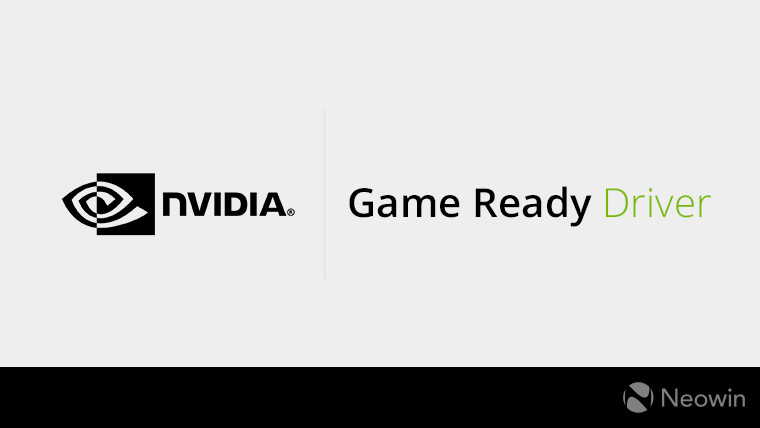 Almost a month after the previous graphics driver update from Nvidia, the company today put forth the GeForce Game Ready 441.87 WHQL driver. Since it's CES week, the release has naturally been dubbed the CES 2020 driver, and it comes with several new features as well as support for Monster Hunter World: Iceborne, the latest iteration of Quake II RTX, Bright Memory: Infinite, as well as the ray tracing update that's soon coming to Wolfenstein: Youngblood.
Going into those features that have all been added to the Nvidia Control Panel, first up is the new Max Frame Rate setting that has been implemented, letting users cap their game frame rates to whatever number they prefer, which is especially useful for saving power.
Moreover, virtual reality headset users using a graphics card from the green team's Turing architecture (16XX, 20XX series) now have a new feature in their disposal called Variable Rate Super Sampling (VRSS). This can be used in supported games to improve the image quality just in the middle of headset screens by implementing 8x supersampling to that area, somewhere a VR user would be focusing on most of the time when playing. This is to minimize the FPS impact. Currently, 20 VR games support this feature, with more slated to arrive in later driver updates:
Battlewake
Boneworks
Eternity WarriorsTM VR
Hot Dogs, Horseshoes and Hand Grenades
In Death
Job Simulator
Killing Floor: Incursion
L.A. Noire: The VR Case Files
Lone Echo

Mercenary 2: Silicon Rising
Pavlov VR
Raw Data
Rec Room
Rick and Morty: Virtual Rick-ality
Robo Recall
SairentoVR
Serious Sam VR: The Last Hope

Skeet: VR Target Shooting
Space Pirate Trainer
Special Force VR: Infinity War
Spiderman: Far from Home
Spiderman: Homecoming – Virtual Reality Experience
Talos Principle VR
The Soulkeeper VR

The G-SYNC compatible displays list has gone up by eight more monitors as well, bumping the total number up to 90. Also incoming with the driver is a new Freestyle splitscreen filter, letting users use two filters side by side in screenshots and videos. It is possible to blend the two filters into a single entity as well. Elsewhere in the driver, there's an update to the Image Sharpening filter that decouples GPU scaling from it.
Meanwhile, only two bugs have gotten fixed in this driver release:
[Red Dead Redemption 2][Vulkan]: Improved image sharpening for Red Redemption 2 in Vulkan mode. [2781732]
[Strange Brigade - Vulkan][SLI][G-SYNC]: G-SYNC is not working properly when the Vulkan version of the game is played in SLI mode. [200439997]
And here are the known issues list Nvidia is still working on:
Windows 10 Only [Tom Clancy's Rainbow Six Siege][Vulkan][G-SYNC]: When playing the game in Vulkan mode with G-SYNC enabled, flickering occurs after switching the game between full-screen and windowed mode.[200578641]
To work around, either disable G-SYNC or play using an API other than Vulkan.
Windows 10 Only [Doom (2016)][GeForce 600/700 series GPUs]: The game crashes. [2791124]
Windows 10 Only [Battleye][Low-Latency Mode]: Background apps may close when launching some BattlEye games with Low-Latency mode set to Ultra. [2775906]
Windows 10 Only [Wolfenstein Youngblood][SLI]: Performance drop may occur when using 2-way SLI mode. [2599248].
Windows 10 Only [Red Dead Redemption 2][Vulkan][SLI]: The benchmark crashes when played in Vulkan mode with SLI enabled and graphics settings set to Ultra. [200565367]
Windows 7 Only [World of Warcraft: Battle for Azeroth][DirectX 12]: The game crashes when switched from DirectX 11 to DirectX 12 mode. [200574934]

Additional issues

[Sniper elite 4/Shadow of the Tomb Raider]FPS is not capped at display refresh rate with VSYNC enabled in DirectX 12 mode[2719115]
Devil May Cry V/RESIDENT EVIL 2 / BIOHAZARD RE:2 may appear darker during gameplay[2739410][2739471]
The Nvidia CES 2020 441.87 WHQL-certified Game Ready driver's release notes are available here. It can be upgraded to via the GeForce Experience app on Windows, or use the links down below to download the file separately.
Desktop GPUs:
Download: Windows 7, 8, 8.1 | Windows 10
Notebook GPUs:
Download: Windows 7, 8, 8.1 | Windows 10