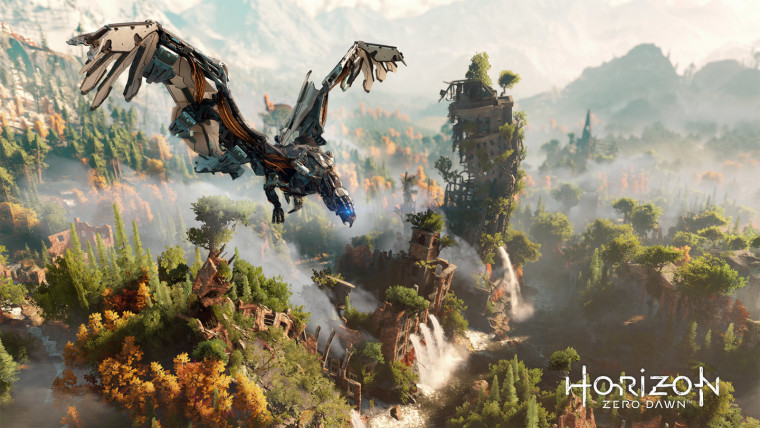 The award-winning action RPG Horizon Zero Dawn by Guerrilla Games may be shedding its PlayStation 4 exclusivity and heading towards a PC release. The surprising report comes from Kotaku's Jason Schreier, who says three sources familiar with Sony's plans have confirmed the news.
Other PlayStation exclusives like Death Stranding, Journey, and Detroit: Become Human have also started breaching the PC space in recent times. However, Guerrilla Games is a first-party studio owned by Sony, well-known for being responsible for the popular Killzone series. Sending an exclusive made by a first-party developer over to another platform would be a first for the PlayStation maker, making it more in line with what Microsoft has been doing in recent years.
The report states that Horizon Zero Dawn will arrive to both Steam and the Epic Games Store, though the stores have not been finalized just yet. There also isn't a release date attached to the game in this report.
The open-world game launched for the PlayStation 4 in 2017 and sold in record numbers. If the report does turn out to be accurate, this could mean Sony may be opening up to releasing some of its first-party exclusives at least on the PC space as the next generation looms. Though getting something like God of War or Marvel's Spider-Man ported may be a bit of a long shot.