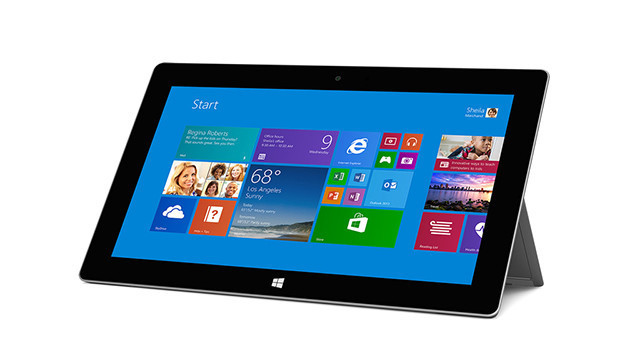 Mixed reports have spread about the screen size and aspect ratio of Microsoft's upcoming smaller Surface tablet, with talk of a display anywhere from 7 to 8 inches.
Another report added fuel to the fire Tuesday, not only bringing up a new alleged screen size (7.5 inches), but also claiming the tablet would feature a 4:3 aspect ratio – a first for a Surface tablet, as the rest of the line features 16:9 aspect ratio screens. Other reports have previously indicated the tablet would have either a 7- or 8-inch screen, however.
Apple's iPad is the most notable tablet that features a 4:3 aspect ratio screen, though most Android and Windows tablets have a 16:9 aspect ratio. The former is typically viewed positively for activities that use portrait mode, such as eBooks, while the latter is more common among media formats, such as movies. In terms of physical size, small tablets have primarily been between 7 to 9 inches, though there seems to be no consensus among manufacturers for a typical size.
Previous reports indicated the smaller Surface would launch this holiday season, though new information suggests a release early next year is more likely.
Image via Microsoft