The South Korean tech giant Samsung has released its next generation of SSDs for client computers. The company's official newsroom reports:
[Samsung] has begun mass producing 250-gigabyte (GB) SATA solid state drive (SSD) that integrates the company's sixth-generation (1xx-layer) 256-gigabit (Gb) three-bit V-NAND for global PC OEMs.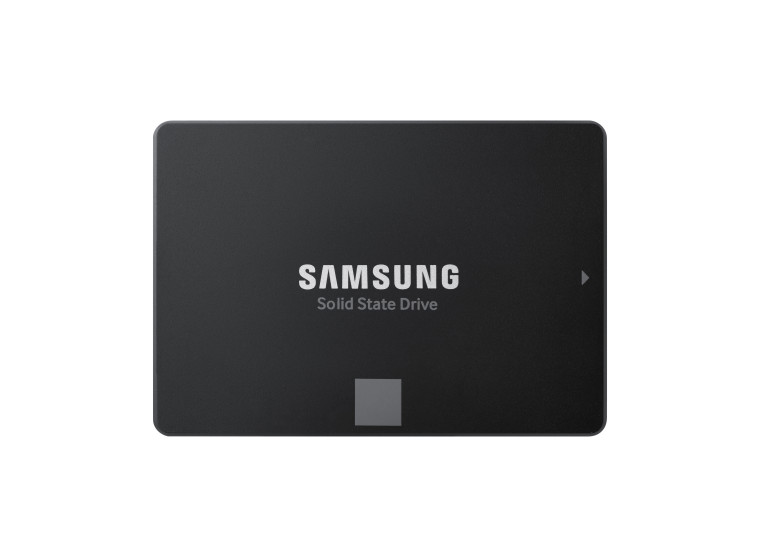 Samsung Electronics is claiming that its sixth-generation V-NAND SSDs boast the industry's fastest data transfer rate and have broken through "the current cell stacking limitations in 3D NAND with the industry's first 100+ layer single-tier design for superior speed and faster data efficiency."
Quantitatively, Samsung has achieved the following with their new design:
Data transfer speed of 450 microseconds (μs) for write operations and below 45μs for read operations
10% improvement in performance compared to the previous generation
15% reduced power consumption compared to the previous generation
More than 20% improvement in manufacturing productivity
Executive vice president of Solution Product & Development at Samsung Electronics claimed:
"By bringing cutting-edge 3D memory technology to volume production, we are able to introduce timely memory lineups that significantly raise the bar for speed and power efficiency. With faster development cycles for next-generation V-NAND products, we plan to rapidly expand the markets for our high-speed, high-capacity 512Gb V-NAND-based solutions."
In August last year, Samsung announced mass production of its first 4-bit QLC SSDs for consumers. Back then, the company claimed that its new 4-bit QLC based hardware will make SSD capacities of terabytes a reality for the average consumer. Indeed, a year from then, terabytes worth of SSD storage have ceased to be a far cry from the future. Now, with the new 3D V-NAND design the company ultimately aims to "broaden the reach of its 3D V-NAND into areas like next-generation mobile devices and enterprise servers, but also into the automotive market where high reliability is extremely critical."
You can read more about the technology here.