Back in January, at the Consumer Electronics Show, Sony said that it would begin rolling out the Lollipop update to its flagship Xperia Z3 handsets in February. Unfortunately, the company failed to meet that target, but it has now said that the rollout will begin today - five months after Android 5.0 was first announced.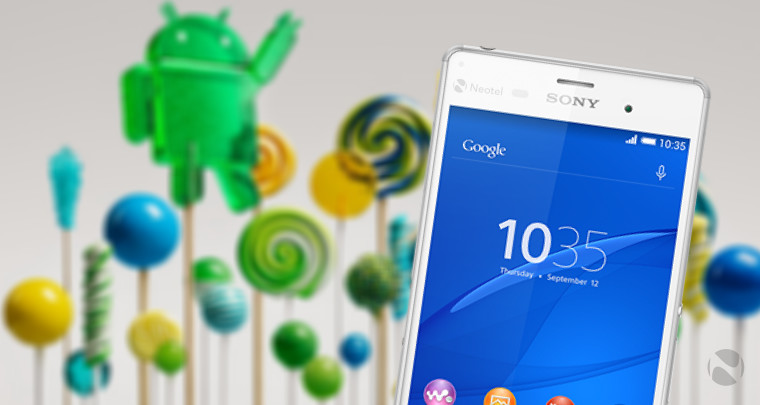 The update will be heading first to the Xperia Z3 and Z3 Compact, beginning in the Nordics and Baltics, and expanding to further markets in the coming weeks. The firm said that the update will also make its way to "more Xperia Z Series products, starting in around two weeks time."
Sony's announcement describes the improvements that the Lollipop update will bring to its devices:
Fresh, streamlined looks – based on Google's material design, but retaining our minimalistic approach to interface and application design
New look notifications and lock screen – with fully customizable settings, so you only get the information you really need
Multi user profiles and guest mode – making it easy for family and friends to use your device, or the creation of dual environments for work and play…
Android for Work – not only are business-ready Xperia smartphones and tablets unique devices for work – with waterproof form factors, great battery life and productivity features – they will now also be part of the Android for Work ecosystem
Better storage control and customisation – with the option to easily move applications from internal memory to SD card – giving you more control over your content, particularly useful for devices with slightly less space
Sony refers to the update specifically as "Android 5.0", suggesting that it won't be based upon the very latest version of the OS, Android 5.1, which is now rolling out to various Nexus devices.
Frustratingly, Sony still hasn't clarified its position regarding its Lollipop update plans for all the other devices in its range. Although the company has promised that all Xperia Z-Series devices will be upgraded, it has been much less forthcoming when it comes to the other smartphones and tablets that it offers.
Last week, Sony told many of its customers that if they don't have an Xperia Z-Series device, they won't get Lollipop at all. However, it has since stopped making such definitive statements, instead advising its customers to look out for more information on its blog.
This doesn't bode well for owners of other Xperia devices, given that Sony's record in this area is less than exemplary.