At the IFA 2019 today, Sony launched its latest flagship, the Xperia 5. Although it may not seem immediately obvious due to the numbering of the series' models, this handset is the successor to the Xperia 1, which was announced earlier this year. Offering a 21:9 'Cinema Wide' aspect ratio like its predecessor, the phone is more compact in comparison, arriving with a 6.1-inch display, in comparison to the 6.5-inch screen real estate offered by the Xperia 1.
Slated for an October release, pre-orders for the Xperia 5 will begin next week in select European markets - and Sony is offering an additional attraction for those who take the leap. Bundled with the upcoming flagship will be the Japanese firm's wireless, noise-cancelling WF-1000XM3 headphones that were unveiled in July.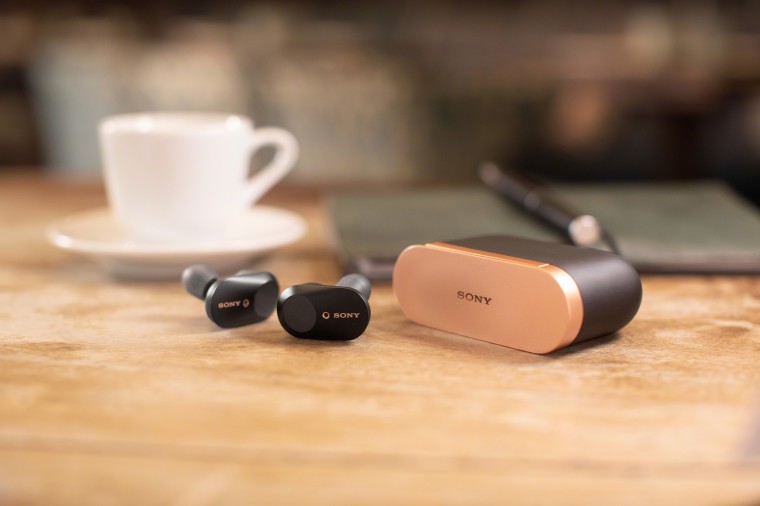 Like the Xperia 5, the earbuds are noted to feature a sleek and condensed design. With the new QN1e noise-cancelling chip and 24-bit audio signal processor, customers should be able to experience high-quality music without any form of external sound disturbance.
Moreover, dual noise sensor tech is also utilized with these headphones to catch ambient sounds, like in-flight announcements. Both buds use Bluetooth 5.0 to communicate and sync with your device, and also offer customizable touch controls. With regards to the battery, you can expect six-eight hours of battery life on a single charge.
Sony's Xperia 5 is being offered in four different colors - blue, red, black, and grey. However, timing and availability of the models may vary according to region. Either way, you can learn more about the bundled deal here, and keep an eye out for when pre-orders open in your country at the Xperia 5's official page.