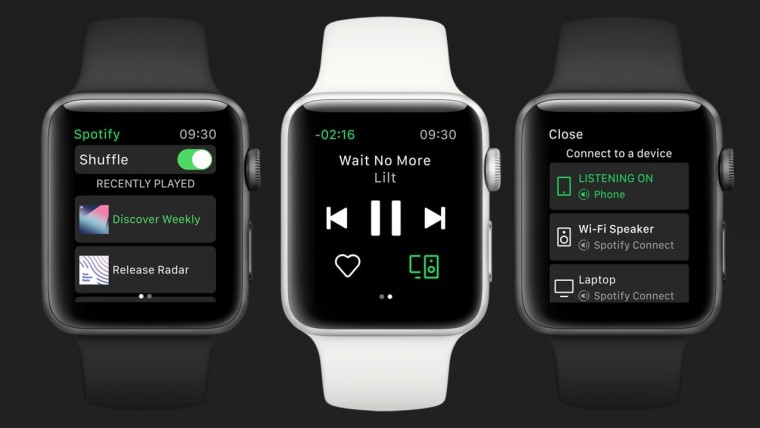 Smartwatches have been growing in popularity, albeit slowly, for the last couple of years, and so companies are starting to feel the need to cater to users of these mobile devices. Today, Spotify is joining the list of Apple Watch apps by giving users the ability to listen to their favorite music and control playback without reaching for their phone.
The Spotify app for Apple's smartwatch aims to make it easier to control your music playback, giving you basic functions right on the watch's face. You can play or pause a song, skip to the next one, or rewind 15 seconds on a podcast you may be listening to. You can also add a song to your favorites by tapping the heart icon on the watch face, and the app will also bring up your recent song history. Additionally, it supports Spotify Connect, so you can stream music to your preferred device right from your watch.
It's a fairly barebones experience, but at least the streaming service is finally supporting the Apple Watch, which may give it some help in regaining market share from its Cupertino-based rival, which currently leads the way in the United States. The app will be rolling out to Apple Watch users this week, and it'll carry version number 8.4.79 in the App Store.