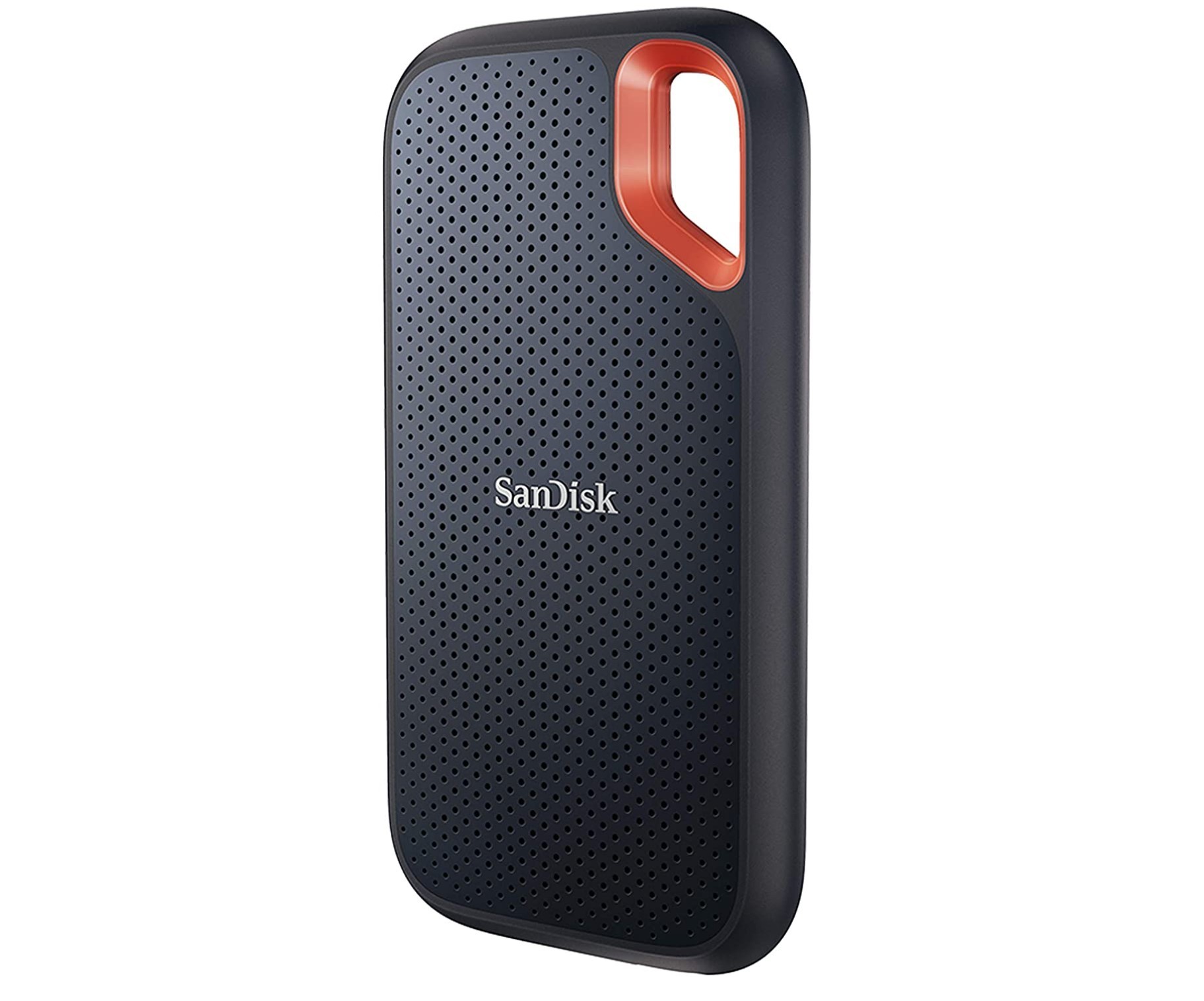 SanDisk Extreme Portable external SSD is currently selling at a discounted price at Amazon. The 2TB portable SSD is now available at $229.99, down from $459.99. You can also save a decent amount of money on purchasing other storage variants. For example, you can save $50 on the 500GB storage variant, while the purchasing of 1TB and 4TB variants can save you $116.49 and $250, respectively.
There are a couple of important advantages of using external SSDs. The obvious reason why you want to use one is that an external SSD gives you easy access to all your important files wherever and whenever you want, as long as you have a device to connect. And since it's portable, you can easily carry it with you. Not only that, but the SanDisk Extreme SSD is rugged, meaning it can survive accidents like drops. Also, IP 55 certification makes sure that it can withstand water flow(up to 30 kPa pressure range).
The SanDisk Extreme Portable SSD is compatible with tablets, laptops, desktops, smartphones and has 1050MB/s read and up to 1000MB/s write speeds. However, the device types mentioned above need to have a Type-C port to get access to the Extreme portable SSD. You can check out some of the key specifications of the external SSD below.
Get NVMe solid state performance featuring up to 1050MB/s read and up to 1000MB/s write speeds in a portable, high-capacity drive that's perfect for creating amazing content or capturing incredible footage. Requires compatible devices capable of reaching such speed. Based on internal testing; performance may be lower depending on host device, interface, usage conditions and other factors. 1MB=1,000,000 bytes.
Up to two-meter drop protection and IP55 water and dust resistance(3) mean this tough drive can take a beating. [(3)Based on internal testing. IPEC 60529 IP 55: Tested to withstand water flow (30 kPa) at 3 min.; limited dust contact does not interfere with operation. Must be clean and dry before use.]
Use the handy Carabiner loop to secure it to your belt loop or backpack for extra peace of mind.
Help keep private content private with the included password protection featuring 256‐bit AES hardware encryption.(2) [(2)Password protection uses 256-bit AES encryption and is supported by Windows 8, Windows 10 and macOS v10.9+ (Software download required for Mac, see official SanDisk website.)]
As an Amazon Associate, Neowin may earn commission from qualifying purchases.