It has been several months since Cloud Imperium Games released a major Star Citizen update, and now, Alpha 3.6.0 update has been pushed out to the space title's Live build, giving all backers access to a host of new features.
Possibly the biggest changes in this update are for the law and order systems of the space simulator. In the newly overhauled system, the response to illegal activity depends on the severity of player actions and the region of space they are in, which can range from fines to AI threats and even bounties which other players can pursue.
Interestingly, there are also random inspections that will have various regional AI security forces calling players to a stop to scan the cargo for illegal materials. This can end in fines and cargo confiscations or escalate to combat if instructions were not followed. A fight is unavoidable if the player is on a stolen ship, however. Tying all this together are new illegal activity missions for Star Citizen players to tackle if they choose.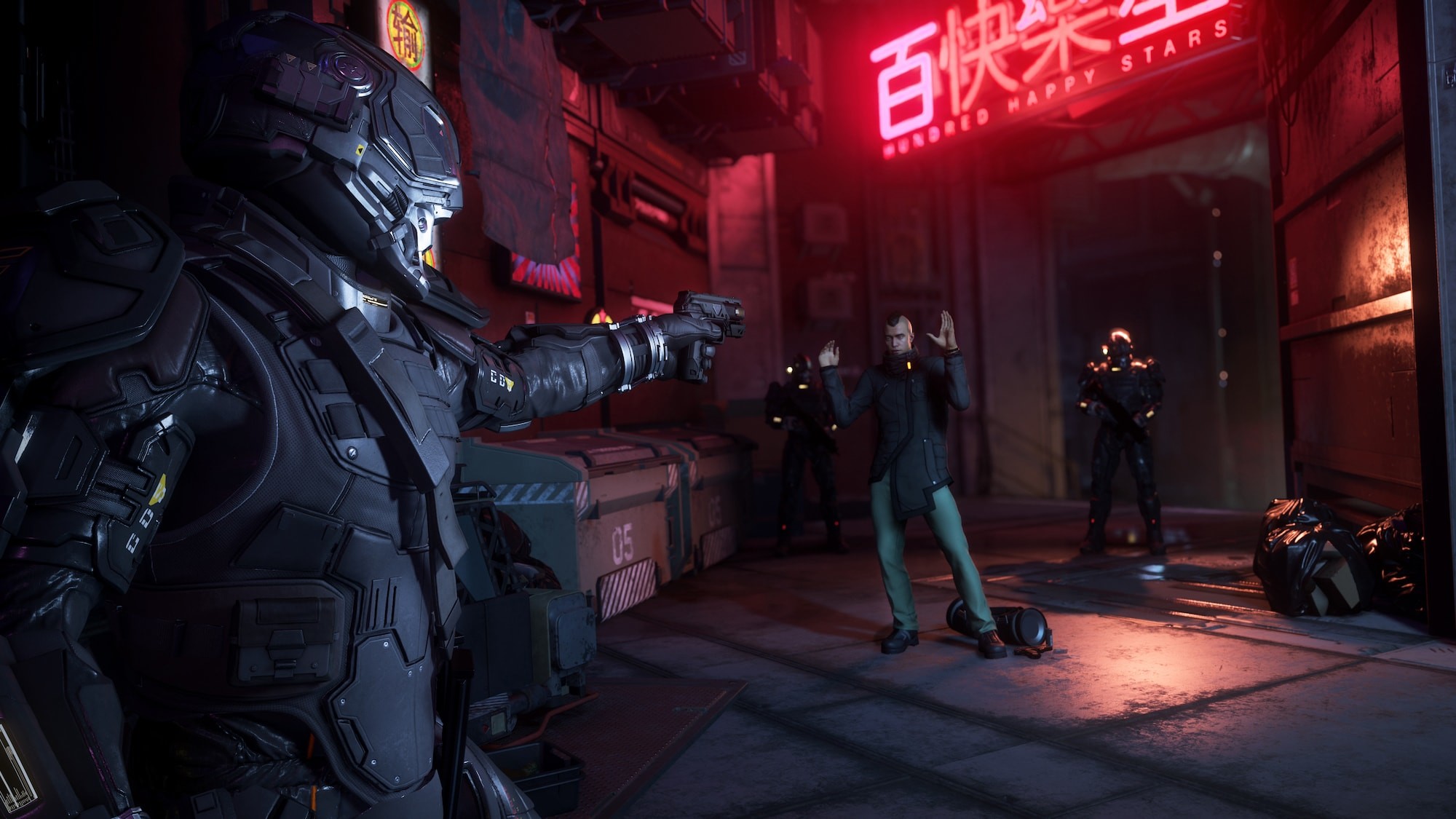 There aren't any new locations implemented this time, but rest stops throughout the universe have had their exteriors spruced up, making them larger and more distinct. In-game currency based ship purchasing and renting kiosks are now also widely available, so players won't always have to travel to the few previous locations to browse what's for sale. Different kiosk locations within the universe will have different ships available, over 90 in total, but keep in mind that prices will change and wipes will occur as development continues.
Looking into the newly implemented vehicles, Cloud Imperium Games have brought in the Kruger Intergalactic P-72 Archimedes and the Anvil Ballista as a new ship and ground vehicle, respectively. Revised versions of the P-52 Merlin and the Vanguard Warden have also arrived with this update.
Meanwhile, complementing the new flight model that houses gravity and atmospheric elements - which was implemented with Alpha 3.5.0 -, today's 3.6.0 update carries a hover mode for ships. This will allow players to use VTOL thrusters in their spacecraft to hover when flying at slow speeds on planetary bodies. Other changes include a free look camera for first-person, weapon attachments, degradation of ship components and weapons with wear, weapon misfires (due to heat and degradation), and more.
Head over here to see the full changelog of Star Citizen Alpha 3.6.0 update. Those who want to jump into the multiplayer portion for the first time have the option of purchasing a $45 Starter Package from the store. However, Cloud Imperium Games usually hosts a Free Fly event following large updates such as these, so that's also an option for those interested.