Weekend PC Game Deals is where the hottest gaming deals from all over the internet are gathered into one place, every week, for your consumption. So kick back, relax, and hold on to your wallets.
Humble's gaming bundle break has come to an end, as this week the store put up the Very Positive 3 Bundle. Just like its previous iterations, this three-tiered bundle only delivers games that have a Very Positive or higher user review rating on Steam.
Putting down $1 gets you Distraint 2, Rusty Lake Paradise, and Unexplored. Humble is also throwing in the soundtracks of Distraint 2 and Unexplored in this tier. Bumping up to the pay more than average tier (currently hovering around $5.40) adds Prison Architect, Nex Machina, and Bendy and the Ink Machine to the pile.
And finally, the third and final tier comes in at $10, which gets you Shantae: Half-Genie Hero along with all of the previous games. You have until July 30 to grab the bundle. Separately, Humble is also hosting a Very Positive Sale if you would rather custom pick some popular games.
Epic Games Store has refreshed its giveaway slot again, and as previously announced, the game you can claim for free this week is Limbo.
This immensely well-received 2D puzzle platformer from Playdead has you playing as a boy searching for his sister in a creepy, danger scattered world. The giveaway is slated to last until July 25 and you require an account from Epic as well as its launcher to play the game.
Looking toward's the store's next free promotion, Epic is planning to give away two games at once, with Moonlighter and This War of Mine coming in to take Limbo's place.
Free Events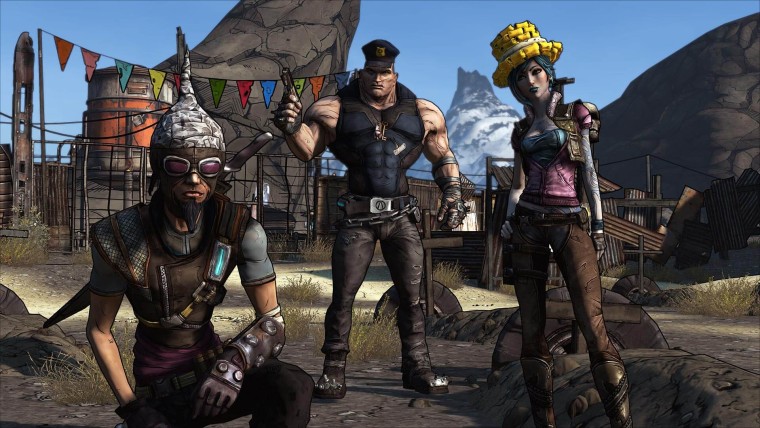 Hopping into the free events, Gearbox's recent remaster of the original Borderlands is free-to-play this weekend. This enhanced version includes all of the DLC packs and comes with support for four-player co-op, and adds improved visuals, a minimap, more guns, and an FOV slider, among other improvements.
There's also a couple of other free events happening, namely for the VR exclusive World War II strategy game Final Assault and the multiplayer base building and survival game Outpost Zero. Unlike the rest of the games, Outpost Zero's free event runs for a whole week, slated to end on July 25.
Big Deals
This weekend, Steam is celebrating 50 years since the moon landing with a Space Exploration Sale, and Prey's new discount from there may be the best deal of the bunch.
In addition to another complicated summer sale courtesy of Green Man Gaming, there's also a Microsoft Store sale going on right now, but remember, many of the latter's games are available through the $4.99 Xbox Game Pass for PC subscription. See highlights from these promotions as well as our other sale picks on the Big Deals list below.
DRM-free Goodness
Meanwhile on GOG, it's all about DRM-free sword-fighting games this weekend. See our highlights below from it and other available promotions:
Keep in mind that availability and pricing for some deals could vary depending on the region.
---
And that is it for our pick of this weekend's PC game deals folks, and hopefully, some of you have enough self-restraint not to break your bank accounts adding new games to your growing backlogs. Of course, there is an enormous amount of other deals ready and waiting all over the internet if you comb through it hard enough, so keep your eyes open for those, and have a wonderful weekend.