With Galactic Civilizations III's release today, the PC gets its first native 64-bit strategy game. 64-bit, along with DirectX 12 is the one-two combination that is about to transform games both on the PC and the latest consoles (on the PS4, their GNM API accomplishes the same thing).
Galactic Civilizations is a space-strategy game in which players start with Earth and must compete for control of the galaxy against multiple alien civilizations (controlled by either an AI or other human players via the Internet).
For strategy games, 64-bit is a particularly big deal. While players have wanted strategy games with a "living" world to play in, the reality was that there just wasn't enough memory available to deliver on that and have a good user experience.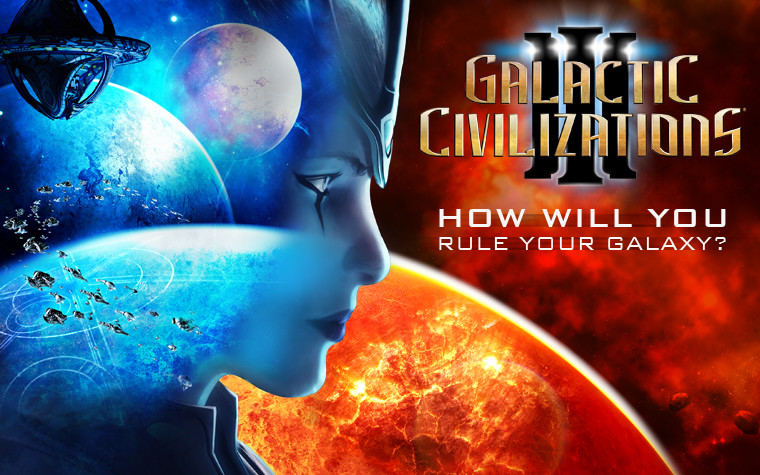 20 years ago, the original Galactic Civilizations was both the first commercial 32-bit game and the first multithreaded game. These two features allowed it to also be the first commercial game with more than 256 colors and much more sophisticated computer opponents.
Fast-forward to 2015 and Galactic Civilizations III's 64-bit, multi-core engine allows players to have over 100 opponents and play on map sizes that would normally be reserved for an MMO (where servers maintain the world).
Over the next couple of years, gamers will see the kind of rapid transition in both visual fidelity and gameplay depth that hasn't been seen since... well since we moved from 16-bit to 32-bit games.
The upcoming Windows 10 will aid with this transition. Being a free upgrade from Windows 7 and Windows 8 will help but more than that, DirectX 12 and 64-bit mean that game developers can target Windows as a serious entertainment platform in ways that previous versions of Windows couldn't be.
This past month at Build, Microsoft demoed a new DirectX 12 feature in which the GPU on every modern Intel or AMD CPU can be used as a kind of graphics co-processor for the user's main discrete video card. Windows 10, simply by its release, vastly increases what the minimum hardware spec for future PC games will be.
View: Galactic Civilizations III on Steam
Disclaimer: Neowin's relationship to Stardock.