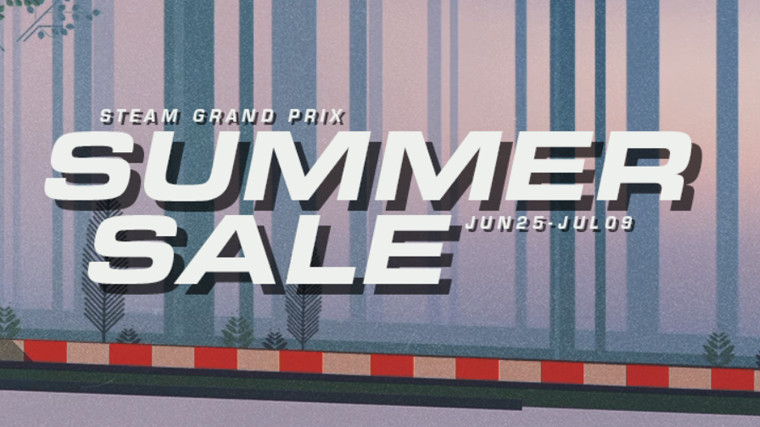 One of the biggest PC game sale events of the year is back, with Valve kicking off the Steam Grand Prix Summer Sale discounting thousands upon thousands of games it offers. It may be some time before the event and its sales load fully, however, as the sudden influx of users checking out the deals have slowed the store to a crawl as usual.
Something that is missing this year, however, is the event specific trading card promotion, which have been replaced by another mini-game that Valve has introduced similar to its Lunar New Year Sale back in February. Coming with a Grand Prix theme, the event has Steam users joining a racing team to try and come out on top each day, with points being added for purchasing games, as well as for doing various "quests" in selected games.
There is also a chance to get free games from these races, as random players from the top three teams each day will receive the top game from their wishlist, so this is a great time to reorganize those.
Once again, a token redeeming 'Pit Stop' page is available too, making available additional discounts on games, profile decorations, and other rewards for users to grab.
The 2019 Steam Summer Sale and its Grand Prix event will be up and running until July 9 at 10am PT, coming with the usual two-week schedule of these sale events, so there's plenty of time to peruse and pick out games.