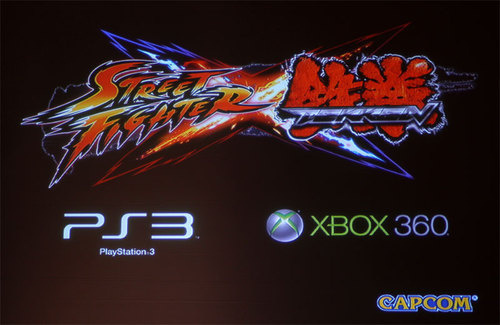 People didn't believe the rumors, but it is happening, Capcom has officially announced the upcoming crossover game with Namco Bandai. There will be two separate games developed , one called Street Fighter X Tekken and one called Tekken X Street Fighter. They may sound similar, but the two games are going to be totally different fighting games.
The first game slated to release sometime late next year, being developed by Capcom, is being done in the classic 2-D fighting style,with similar visuals from Street Fighter 4. It will also have a cast of characters mixed up from both games, no details where given about what characters will feature in the game. Also details were not given to whether both games will have the same cast of characters, or if they will feature different members of the franchises for each game.
Tekken X Street Fighter will be in the classic Tekken formula, 3-D fighting game with realistic visuals. No images or footage has been revealed regarding this version of the game, but it is confirmed that the game will be released after the SF version of the game.
Details on gameplay are not set in concrete, but some gameplay footage was also shown, which appeared to show characters could tag each other in during Ultra combos. The demo showed Ryu and Chun-Li teaming up to take down Kazuya and Nina.
Both games should be released by Christmas 2012, a long way away, but at least it is coming for fans of both series.